CRICKET
22 July 2011, 2:03PM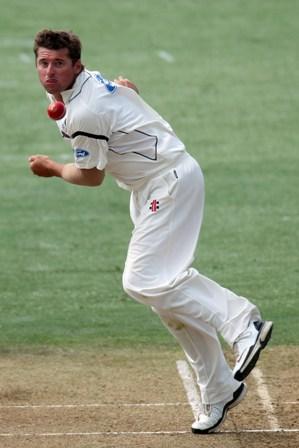 Auckland Aces announce initial 11 contracted players for upcoming season
MEDIA RELEASE
Auckland, New Zealand, Friday, 22 July 2011

The Auckland Aces have announced eleven of their twelve contracted players for the 2011/12 season.

The new names that come into the mix are spinner Bruce Martin, who had an outstanding Plunket Shield campaign last year, and all-rounder Colin Munro who was a huge part of the Aces twenty20 and one day successes.

The contracting process for domestic players involves two rounds. Each Major Association can offer 9-11 contracts at their discretion in the first round and then complete the process to their full contingent of 12 players with second round contracts being offered on 9 August 2011.

The need to find space for Gareth Hopkins, Tim McIntosh and Daryl Tuffey after they missed out on New Zealand Cricket contracts always meant that the selection process this season was going to be tough.

Coach Paul Strang confirmed that the selectors wrestled long and hard with their choices, saying: "We've got a lot of talent in Auckland and with those three guys [Hopkins, McIntosh, Tuffey] coming back into the mix it was impossible to fit everybody in. The good news is that we'll see a lot of those guys throughout the season and competition for places is going to be extremely strong."

Strang welcomed the two new players to the list and held out some hope for the unlucky ones who missed out.

"It's great to be able to reward Bruce [Martin] and Colin [Munro] for some outstanding performances last season. We've also got one more player to name and it's a long season ahead so there will be plenty of chances for players outside of this eleven to stake their claim."

Players contracted last season who are not in the eleven named today are Dusan Hakaraia, Ronnie Hira, Jimmy Neesham, Gareth Shaw, Lance Shaw and Greg Todd.

The initial list of 11 contracted players for the Auckland Aces is as follows:

Michael Bates
Andrew De Boorder
Colin De Grandhomme
Gareth Hopkins
Anaru Kitchen
Bruce Martin
Tim McIntosh
Colin Munro
Jeet Raval
Bhupinder Singh
Daryl Tuffey

Contacts: Andrew Eade 021 401 221
For more information see Auckland Cricket's official website.