SURFING
6 January 2012, 9:35AM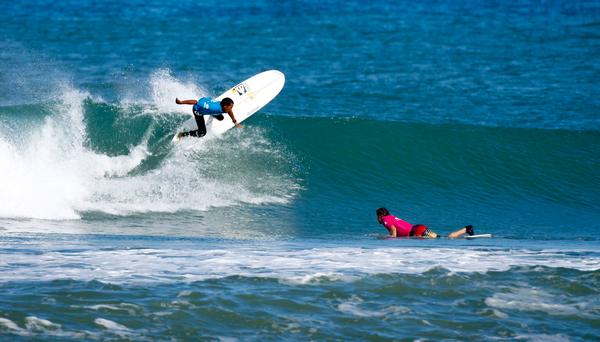 Daniel Kereopa (Raglan) captured during the first event of the Hyundai Tour in 2011 at Piha
Daniel Kereopa (Raglan) captured during the first event of the Hyundai Tour in 2011 at Piha. This year, Kereopa will be switching the long left-hand waves of Piha Beach for his home break at Manu Bay, Raglan. He will also switch crafts as he jumps on to his stand up paddle board this weekend and goes up against 30 of the best SUP surfers in New Zealand.

Kereopa will be one of over 100 competitors in total that will compete across six divisions.

The swell is forecast to build all weekend which will provide excellent conditions for both surfing and viewing.