CRICKET
14 January 2013, 4:58PM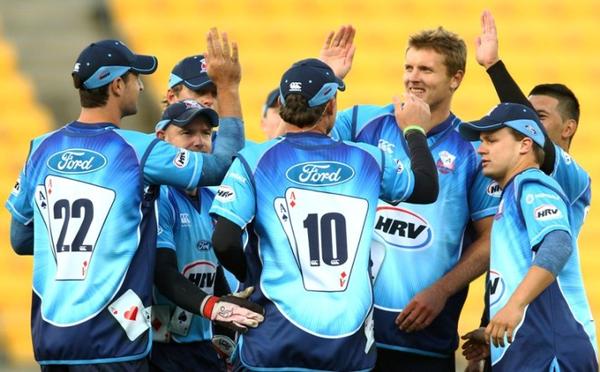 Aces unchanged for crucial HRV Cup clash
The Aces will head into their do or die last round HRV Cup match with the Central Stags tomorrow afternoon with an unchanged side.
The Aces got home with a four wicket win over the Canterbury Wizards in a tense encounter at Rangiora on Sunday thanks to a scorching finish led by all-rounder Donovan Grobbelaar.
His smash and grab innings of 24 off just 7 balls means that the Aces now sit four points behind the third placed Northern Knights, and with a superior run-rate in their back pocket they know that a win tomorrow would book them a semi-final meeting with the Wellington Firebirds this Friday afternoon.
That emphasis on treating every match as a must win game suits the Aces according to coach Paul Strang.
"To be honest we've very much been keeping our eyes dead ahead on what's in front us, trying to look at each game as if it's our last so tomorrow's scenario just sticks with that formula really."
The game sees a return to the Eden Park Outer Oval for only the second time this season in the HRV Cup and the Aces will be looking to mark the occasion with a victory to send them to Wellington and a date with the Firebirds on Friday.
The 13 from which a team will be named for tomorrow's game starting at 4pm is as follows:
Gareth Hopkins (Captain) (Parnell)
Andre Adams (Overseas professional)
Dean Bartlett (Ellerslie)
Michael Bates (Suburbs New Lynn)
Craig Cachopa (Takapuna)
Colin de Grandhomme (Howick Pakuranga)
Donovan Grobbelaar (Howick Pakuranga)
Anaru Kitchen (Waitakere City)
Phil Mustard (Overseas professional)
Matt Quinn (Cornwall)
Bhupinder Singh (Papatoetoe)
Lou Vincent (Takapuna)
Reece Young (Suburbs New Lynn)