CRICKET
26 February 2013, 9:59AM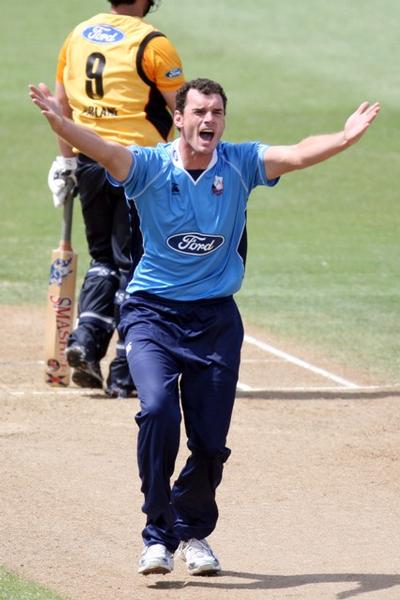 Munro and Mills return for Auckland Aces start of Ford Trophy
The Auckland Aces will be bolstered by the return of Blackcaps Colin Munro and Kyle Mills for the start of their Ford Trophy campaign against the Canterbury Wizards today.
The 12 named for the first round clash also sees opener Tim McIntosh and all-rounder Donovan Grobbelaar join the squad.
The Aces play three away games to start the Ford Trophy, with the Canterbury game followed by trips to Hamilton and Wellington, before a run of four home games.
After a disappointing finish to the Plunket Shield Aces coach Matt Horne is looking to start afresh in the one day format and pleased to have his Blackcaps available. "Bringing Colin (Munro) and Kyle (Mills) back is great and gives us a really good balance to the side. The Ford Trophy gives us a bit of a chance to refocus and also a new challenge to finish off the season well."
The 12 from which a team will be named for today's game starting at 11am is as follows:
Gareth Hopkins (Captain) (Parnell)
Michael Bates (Suburbs New Lynn)
Craig Cachopa (Takapuna)
Colin de Grandhomme (Howick Pakuranga)
Donovan Grobbelaar (Howick Pakuranga)
Dusan Hakaraia (Grafton United)
Anaru Kitchen (Waitakere City)
Tim McIntosh (Parnell)
Bruce Martin (Parnell)
Kyle Mills (Howick Pakuranga)
Colin Munro (Howick Pakuranga)
Matt Quinn (Cornwall)
Many thanks to our sponsors and funding partners:
HRV, Ford, Admission Digital, Action Indoor Sports, Benefitz, The Lion Foundation, NZ Community Trust, Cancer Society, ASB Community Trust, Four Winds Foundation, Infinity Foundation, Nautilus Foundation, Trillian Trust, Mondiale, Cricket Express, White Cross Accident & Medical, Canterbury of NZ, Cruise Company, Staples Rodway, Health & Sports Fitness Club, Russell McVeagh and The Mortgage Supply Company.
For more information see http://www.aucklandcricket.co.nz