FAMILY
30 April 2015, 12:50PM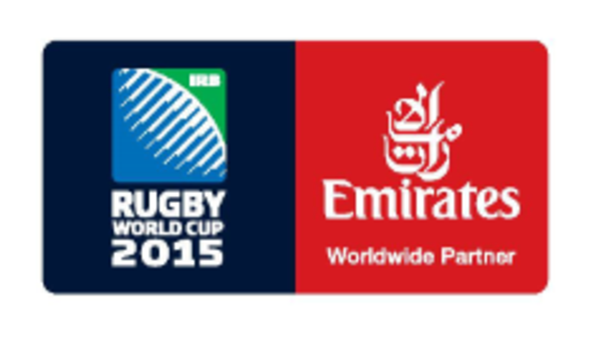 | | |
| --- | --- |
| (Added by PPR) - 1713 views | ID: 26648 |
Emirates brings the Webb Ellis Cup to New Zealand
April 2015
Emirates, a global connector of people and their passions, is bringing the official Rugby World Cup Trophy, the Webb Ellis Cup, back to New Zealand for one last visit before the defending champions attempt to win back-to-back Rugby World Cups.
The Trophy arrives in New Zealand on May 2, ahead of a public day and children's rugby clinic at Eden Park on Sunday May 3. The Trophy will then visit two Auckland-based high schools on Monday, May 4.
Emirates helps more Kiwis connect with world class events through four daily flights from New Zealand to Dubai and onwards to the United Kingdom and Europe. Three Emirates A380s depart Auckland and a Boeing 777 departs Christchurch daily.
The Trophy is being brought to New Zealand as part of Emirates' commitment to connecting New Zealanders with people, places and events around the world. Emirates, Worldwide Partner of Rugby World Cup 2015, is also taking the Trophy to Australia, South Africa and Dubai before it returns to England ahead of the Tournament kick off on September 18.
The Trophy will be accompanied by Rugby World Cup 2011 winning team member, and Emirates Ambassador for Rugby World Cup 2015, Richard Kahui.
Rugby fans can have their photo taken with the Trophy at Eden Park on May 3. It will be on display on Ground 2, where an Emirates children's rugby clinic will also be underway for boys and girls aged 16-years or younger. The clinic will run from midday to 4pm.
Emirates New Zealand Regional Manager Chris Lethbridge said bringing the Trophy to the country was a part of Emirates' sponsorship philosophy to give sports fans around the world the chance to be part of the action.
"We are thrilled to bring the Webb Ellis Cup to New Zealand so Kiwis can see it one last time before the boys attempt to win back-to-back Rugby World Cups. We know New Zealanders are passionate about rugby, which is why we are a very proud Worldwide Partner of Rugby World Cup 2015."
Ends
Emirates and Rugby:
Emirates has an impressive history and strong affiliation with rugby. Emirates first sponsored the Rugby World Cup 2007 in France as a Tournament Sponsor, and then became a Worldwide Partner for Rugby World Cup 2011 in New Zealand. As well as sponsoring Rugby World Cup 2015 and 2019, Emirates sponsors the World Rugby Elite Referee Panel, the Dubai Sevens since 1986, seven tournaments around the world in London, Edinburgh and South Africa, as well as shirt sponsorship of the England and Samoa Sevens teams. Dubai hosted the Rugby World Cup Sevens 2009 of which Emirates was the title sponsor.
Emirates strives to reflect the core values of the game and enrich the experiences of rugby fans across the globe. It has been the Title Sponsor of the Emirates Dubai Rugby Sevens for over 20 years, helping to firmly establish this vibrant tournament as one of the best events on the HSBC Sevens World Series circuit. Emirates is also proud to sponsor the Emirates Airline Glasgow Sevens, the penultimate event of the annual series calendar.
Its partnership with USA Rugby sees Emirates displayed on the playing kit of the US Eagles men's, women's and Seven's rugby teams. Emirates can also be found at the centre of action at every international rugby match through its sponsorship of the IRB's elite panel of referees – who always take to the field in their 'Fly Emirates' kit.
About Rugby World Cup:
Rugby World Cup is the financial engine behind unprecedented investment and growth in rugby worldwide. The net Rugby World Cup surplus from the commercial success of France 2007 and New Zealand 2011 has enabled World Rugby to invest more than £150 million in the game between 2009 and 2012 and commit an anticipated injection of more than £180 million between 2013 and 2016 to underwrite a large range of major funding initiatives including annual national union grants and strategic investments focusing on growing participation and increasing competition across all 120 national member unions affiliated to World Rugby.
Issued by PPR NZ. For more information please contact Jessica Wiggins or Louise Vallant on (09) 979 2000 or jessica.wiggins@ppr.co.nz / louise.vallant@ppr.co.nz
TM © Rugby World Cup Limited 2008.