NEWS
1 June 2017, 11:36AM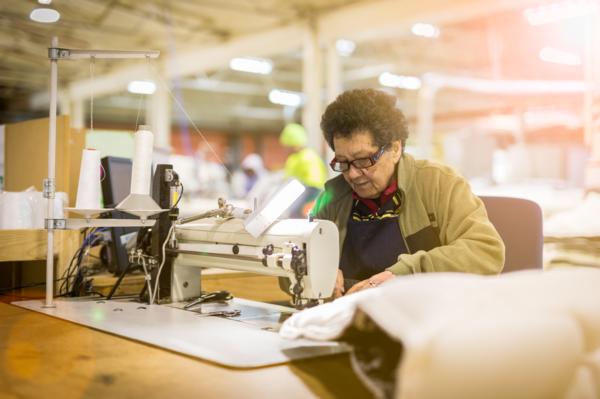 | | |
| --- | --- |
| (Added by Lassoo) - 520 views | ID: 29273 |
Sleepyhead voted most trusted brand for fourth year
For the fourth year in a row, Sleepyhead has been named New Zealand's Most Trusted Bed Brand in the annual Reader's Digest Most Trusted Brands survey.
Sleepyhead had humble beginnings in a small Auckland factory that has now led to long-lasting success and a prosperous future. Sleepyhead's development has been so successful through the brand's ability to provide world-first technology and innovative designs. Customer care has always been at the forefront for the company and the reason Sleepyhead is so valued by customers.
The Turner family continue to own and manage Sleepyhead, with the fourth generation of family members working in the business and continuing the legacy.
"We have people who have been at Sleepyhead for over 40 years, and over time, our employees have even brought their own kids to work at the company; it's all part of our philosophy of fostering a family culture in the workplace," says Sleepyhead owner Craig Turner.
The family are passionate about enhancing the way New Zealanders sleep and live, ensuring a good night's rest for every customer. Not to mention all Sleepyhead beds are made right here in New Zealand.
The new Sleepyhead Sanctuary range launched recently and introduced New Zealanders to the most beautiful sleep ever made. The Sleepyhead Sanctuary mattress is the definition of luxury. The design features a detailed crafted finish using premium materials, including natural fibres such as New Zealand wool and silk, the unique Sensorzone® Sleep System with high tensile and heat tempered steel springs, and designer foams that provide five star comfort to ensure you not only wake feeling vitalised and refreshed, you also look it.
"We believe craftsmanship is the single most important element in building any mattress, and at Sleepyhead, more than 80 years of experience goes into the design of each element of our beds. Our mattress makers build up each layer by hand to ensure everything is perfect, resulting in the best night's sleep," says Turner.
Sleepyhead recently collaborated with Dr Libby Weaver on a nationwide tour with a mission to 'sort your sleep' finding sleep solutions for all New Zealanders. At each event a lucky person won a Sleepyhead Chiropractic bed, putting what they learnt from Dr Libby to the test. This impactful event was a great success with hundreds of entries at each event - and we were very proud to be a part of it.
Thousands of Kiwis have found their new bed using Sleepyhead's ground-breaking online Sleep Selector tool which looks at a variety of factors including a person's health, weight, lifestyle and budget to find the perfect bed for them.
Visit www.sleepyhead.co.nz to find a bed you can trust for a great night's sleep.
ENDS
For more information contact Hayley Burrows, Lassoo Media & PR: Hayley@lassoo.co.nz