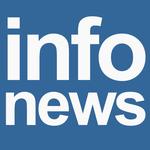 infonews.co.nz
Business // infonews // New Zealand
Member since: 4 June 2007
Profile views: 262904
infonews.co.nz is a citizen journalism website for local news in New Zealand allowing any member of the community to publish news, photos and event details while also providing a forum for opinions, messages and interaction.
Any individual, business or organisation is welcome to share their news, photos and events on infonews.co.nz for free.
Thanks for visiting the infonews.co.nz profile.
infonews.co.nz is run by Fraser Mills and Peter Hodge
newszealand.co.nz
blogdirectory.co.nz

About - RSS - Terms of Use - Help
News (417)
Friday, 2 October 2015
11:14PM
Rainbow Warrior Bomber Breaks Silence
Rainbow Warrior Bomber: The French agent, who led a team of operatives to sabotage a Greenpeace protest, speaks out after 30 years of silence.
1167 views
Saturday, 24 January 2015
9:25PM
The Future of Freedom: A Feature Interview with NSA Whistleblower William Binney
A 36-year veteran of America's Intelligence Community, William Binney resigned from his position as Director for Global Communications Intelligence (COMINT) at the National Security Agency (NSA) and blew the whistle, after discovering that his efforts to protect the privacy and security of Americans were being undermined by those above him in the chain of command.
2086 views
Tuesday, 10 June 2014
6:44PM
RISE Festival Christchurch New Zealand Video - LONGCUT
Oi YOU! presents RISE took place during the first three months of 2014 at the Canterbury Museum and on huge walls across the city of Christchurch, New Zealand.
502 views
Tuesday, 18 March 2014
9:30AM
Crimea: Media War Games - feat. Abby Martin
It's March 2014 and following on from an extremely successful Winter Olympic Games, Russia decides to organise another fun sporting event: and the whole world's invited.
279 views
Wednesday, 18 September 2013
9:57PM
Nick Begich : Technology to Control the Weather
Dr Nick Begich at the Breakthrough Energy Movement conference, 2012 Holland.
295 views
Thursday, 29 August 2013
9:23PM
Mind The Gap extended interviews
Why is the gap between the rich and the poor growing faster in NZ than in other OECD countries? Award-winning documentary maker Bryan Bruce answers this question in the documentary Mind The Gap: A Special Report on Inequality.
407 views
Tuesday, 20 August 2013
12:26PM
GCSB Public Meeting - Auckland Town Hall - August 19, 2013
The Coalition to Stop the GCSB Bill organised a powerful line-up of speakers for this public meeting in front of a packed Auckland Town Hall and tens of thousands of online viewers -- each speaker explaining why this GCSB Bill is bad for our country.
188 views
Tuesday, 23 July 2013
4:19PM
Protesting the GCSB + TICS Bills: Nationwide!
On the 27th of July, 2013 there will be a nation wide protest taking place in regards to the GCSB and TICS bills.
444 views
Saturday, 4 May 2013
8:52PM
Boston Bombing - What You Aren't Told
560 views
Monday, 22 April 2013
12:32AM
Boston bombing: Agent left scene without back pack
367 views
Wednesday, 10 April 2013
6:36PM
UK Man Wins Court Victory Over BBC for 9/11 Coverup Broadcast
165 views
Tuesday, 19 March 2013
5:50PM
Providence — a short film featuring Bradley Manning's voice
Leaked audio recording of Bradley Manning describing his response to the July 12, 2007 Baghdad Apache airstrike video that documented the killing of two Reuters journalists.
248 views
Wednesday, 13 March 2013
7:09PM
Photos from the GODZone adventure 2013
Congratulations to Team Seagate!  They made it to the finish line first, becoming this year's GODZone Adventure Champions!  Take a peek at some action happening on Day 3, on the Clutha River and Lake Dunstan.
409 views
Friday, 1 March 2013
10:05PM
Bradley Manning admits to leaking 'the most significant documents of our time'
Wednesday marked a significant turning point for the case against Army Private Bradley Manning. The 25-year-old soldier pleaded guilty in Fort Meade, Maryland to 10 of the 22 charges against him in relation to his role in giving sensitive files to the website WikiLeaks.
188 views
Sunday, 17 February 2013
5:21PM
The Gun Debate
301 views
Thursday, 4 October 2012
1:35PM
Vote WikiLeaks; US 2012 Election Campaign Video
114 views
Monday, 24 September 2012
6:06PM
We Are Legion - The Story of the Hacktivists (2012)
"We Are Legion: The Story of the Hacktivists" is a documentary that takes us inside the world of Anonymous, the radical "hacktivist" collective that has redefined civil disobedience for the digital age.
133 views
Thursday, 6 September 2012
11:50AM
Big Brother is WWWatching You
Juice Rap News: Episode 15 - Big Brother is WWWatching You.
146 views
Wednesday, 29 August 2012
9:14PM
Making Artificial Earthquakes on White Island Volcano
195 views
Monday, 20 August 2012
5:20PM
"Why in the World are They Spraying?" Full Length Documentary
People around the world are noticing that our planet's weather is dramatically changing.
220 views
Thursday, 9 August 2012
6:08PM
John Key tries his best
John Key: "Well I was an investment banker, what can I say. I've never earnt an honest living but anyway I try my best."
139 views
Tuesday, 7 August 2012
4:03PM
Kim Dotcom - Precious
This song was produced by Kim Dotcom and Printz Board.
304 views
Sunday, 29 July 2012
7:17PM
UFO during London Olympics Opening Ceremony
276 views
Monday, 23 July 2012
2:03PM
The Gentleperson's Guide To Forum Spies
COINTELPRO Techniques for dilution, misdirection and control of an internet forum.
600 views
Sunday, 22 July 2012
10:11PM
Kim Dotcom - Mr President
160 views
3:46PM
US government prime suspect in theatre shootings
167 views
Saturday, 21 July 2012
6:50PM
"WHY in the World are They Spraying?" Premier Trailer
"Why in the World are They Spraying? Premiering August 18, 2012, Produced by Michael J. Murphy, Co-Produced by Barry Kolsky, is an investigative documentary into one of the many agendas associated with chemtrail/geoengineering programs, "weather control".
285 views
Friday, 13 July 2012
12:51PM
Historic Federal Lawsuit against Vatican, UK Queen, Big Pharma
In a July 9, 2012 interview with Alfred Lambremont Webre, Kevin Annett provides an update on the historic class action filed July 4, 2012 in the Federal Court of Canada.
190 views
Thursday, 12 July 2012
1:42PM
More UFOs over Auckland
238 views
Saturday, 7 July 2012
2:40PM
7/7 Ripple Effect 2
Muad'Dib's latest film about the July 7 2005 London bombings.
168 views