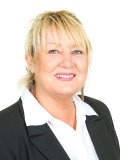 Chrissy Chisholm - Tourism Business Broker
Individual // Real Estate // New Zealand
Member since: 3 September 2009
Profile views: 63796
TourismProperties.com - Specialist Tourism Hospitality & Leisure Real Estate Business Brokers throughout New Zealand matching buyers and sellers - including motels for sale, hotels for sale, management rights for sale, boutique and luxury lodges for sale, tourism accommodations businesses and properties for sale, bed & breakfasts for sale, backpackers for sale, holdiay parks / camping grounds for sale, motor inns for sale, tourist hotels for sale, bars for sale, cafes for sale, country pubs for sale, vineyards & wineries for sale, eco tourism businesses and properties for sale, adventure tourism businesses for sale, tourism transport businesses for sale including limos, yatch charters, coach businesses tourist development sites for sale, franchise businesses for sites, unique & rare to find businesses & properties, buy sell biz experts, new zealand wide.
TourismProperties.com are Niche experts in the Tourism Hospitality & Leisure sector of the Real Estate Industry with specialist knowledge, huge data base and Business Brokers who understand their Regions and business brokering who work with experts in their respective fields.
If you are wanting to buy or sell a Tourism, Hospitality or Leisure Business or property and want to be informed of what is happening in the accommodation, hospitality and leisure sectors please sign up.
TourismProperties.com E-MONTHLY NEWSLETTER
I personally invite you to SIGN UP to receive your monthly e-newsletter offering expert advice, tips, market place updates & industry trends and urgent deadline sales of businesses & properties.
I invite you to visit www.tourismproperties.co.nz to view client testimonials.
As a business broker I pride myself on giving honest & objective advice.
Photos (578)
News (573)
Wednesday, 6 December 2017
11:34AM
Heritage building for sale in Oamaru New Zealand occupying prominent position.
Rare and unique opportunity to buy quality heritage building in area that is still in private ownership.
298 views
Tuesday, 5 December 2017
12:52PM
Lodge/Retreat for sale in Oamaru Otago New Zealand. Purpose built with upside!
Lodge/Retreat selling as Freehold Going Concern combining a relaxed coastal lifestyle with sustainable business.
376 views
12:28PM
Hotel for sale in Nelson New Zealand. Check out the buyer options!
Hotel for sale in prime location in Nelson New Zealand.
312 views
Thursday, 16 November 2017
11:25AM
Motel for sale in Balclutha South Island New Zealand with impressive presentation and figures
The sale of this motel is a freehold going concern with 3 bedroom owners accommodation.
319 views
Wednesday, 15 November 2017
2:39PM
Lodge country lifestyle property with income for sale in Dunedin New Zealand
Stunning freehold home and business set on approximately 6.7 hectares with outbuildings - including a double garage carport "stables" with loose boxes feed room tack room and five-bay implement shed plus two stand woolshed and storage shed.
314 views
2:31PM
Restaurant for sale in Dunedin with city central address offering cost-effective entry opportunity!
This restaurant is just awaiting for the new owner to re-brand and change things in order to make it their own.
288 views
Thursday, 26 October 2017
11:33AM
Exceptional motel business for sale close to Auckland
This motel business has a long lease with 16 units with various configurations the owners house is very private with 3 bedrooms large living and kitchen offering great family living.
212 views
11:13AM
Real estate for sale Queenstown New Zealand with Air BnB tourism accommodation potential!
250 views
11:00AM
Motel and Apartments business for sale in Queenstown New Zealand. This business offers excellent returns on investment!
311 views
10:46AM
Real estate for sale in Oamaru New Zealand. This incredible property which is used for B&B and functions represents value to the right buyer!
A property with many possibilities is offered for sale as a Freehold Going Concern.
285 views
Thursday, 5 October 2017
8:16PM
Dunedin motel and conference Centre for sale in Dunedin New Zealand that ticks all the boxes!!
This motel and conference centre in prime Dunedin location has to be one of the best leasehold accommodation businesses in New Zealand and will appeal to the astute motel buyer.
314 views
Monday, 11 September 2017
2:45PM
Restaurants for sale in Queenstown New Zealand offering excellent hospitality opportunities!
If you are looking to enter the hospitality industry in Queenstown New Zealand then we invite you to check out these restaurants for sale now! Restaurants cafes and bars are busy as Queenstown expands and tourism is thriving.
341 views
1:53PM
New Zealand motel freeholds for sale now! Excellent real estate opportunity.
Motel freehold going concern for sale which is currently offering a selection of top quality fully equipped accommodation units.
300 views
Thursday, 15 June 2017
3:28PM
Hotel lease for sale New Zealand
This is an excellent property in a prime location very good bottom line GOP.
277 views
Monday, 12 June 2017
2:03PM
Restaurant and bar for sale in McKenzie Country New Zealand
Bar and restaurant that has huge potential for future Tourism and Hospitality development.
565 views
1:50PM
Luxury Lodge with proven success for sale in Taupo New Zealand
This luxury lodge or perhaps a magnificent family home, or a holiday retreat of pure indulgence is selling as a Freehold Going Concern.
277 views
Wednesday, 31 May 2017
2:12PM
Calling all Skippers! Luxury River Cruise Business for sale Waikato River New Zealand
The vessel was built to level of luxury that provided the ability to offer either luxury cruises, as can be experienced in Europe, or a house-boating experience.
315 views
2:02PM
Owner operator business for sale in Auckland City with six figure net profit and excellent growth!
We have for sale right now Auckland Apartments Investment Portfolio and Management Rights Business for sale which is easily managed.
323 views
Monday, 22 May 2017
5:26PM
Buy an entry level motel lease on the main tourist route to Akaroa Christchurch New Zealand
Great opportunity for experienced hand on operator looking to tap into the tourism boom and enjoy the lifestyle to match on the Banks Peninsula.
303 views
5:15PM
Waipukurau Hawkes Bay motel for sale with large 3 bedroom + owners accommodation.
This Freehold Going Concern motel for sale should be on your motel shopping list to further investigate.
303 views
4:50PM
Premium boutique accommodation for sale in the Central North Island of New Zealand
This property can only be described as "absolute class" with a super location, profitable business, excellent owner accommodation and sustainable lifestyle plus! This is your opportunity to own one of the finest boutique accommodation property in the Central North Island.
352 views
Wednesday, 12 April 2017
10:54AM
Opportunity knocks with this hotel for sale in Waikato region of New Zealand
Superb opportunity to build a hotel business in the heart of the Waikato.
369 views
Wednesday, 5 April 2017
11:42AM
Bed and Breakfast for sale in the West Coast of New Zealand which has history and charm!
This well appointed and busy B&B is located in easy walking distance to the tourism retail precinct, restaurants, cafes and beach.
365 views
11:27AM
Whitianga motel for sale with spacious 3 bedroom owners apartment.
Looking for a home and income opportunity located seconds from the spectacular beachfront close to cafes, bars and restaurants in prime tourist location in Whitianga Coromandel New Zealand? Don't miss out in the opportunity to purchase yourself a Freehold Going Concern motel with colourful units with a charming beachside decor.
334 views
Tuesday, 4 April 2017
2:05PM
Franchise for sale in Dunedin New Zealand. This is an Iconic business with an impressive turnover!
This hospitality business has to be one of the best businesses in the South Island of New Zealand.
253 views
1:57PM
Motel for sale in Whitianga Coromandel New Zealand with colourful units with a charming beachside decor.
Opportunity for someone wanting to buy a motel freehold going concern that is located seconds from the gorgeous beachfront and close to cafes, bars restaurants in a prime tourist location.
255 views
1:40PM
Hotel for sale in Marlborough New Zealand
Hotel Freehold Going Concern for sale in Marlborough.
226 views
Tuesday, 28 March 2017
4:26PM
Motel lease for sale in Dunedin New Zealand - Owners require discretion!
254 views
Thursday, 23 March 2017
3:33PM
Properties and businesses for sale in hospitality tourism accommodation in Alexandra New Zealand
We have two exciting real estate listing for sale right now in Alexandra which is just over an hours drive from Queenstown and Wanaka.
290 views
3:21PM
Motel for sale below the normal forumulas in Hawkes Bay region of New Zealand.
This motel restaurant and bar is selling the leasehold interest (business) which has a great location and guest facilities plus spacious manager's residence.
235 views