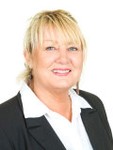 Chrissy Chisholm - Tourism Business Broker
Individual // Real Estate // New Zealand
Member since: 3 September 2009
Profile views: 61964
TourismProperties.com - Specialist Tourism Hospitality & Leisure Real Estate Business Brokers throughout New Zealand matching buyers and sellers - including motels for sale, hotels for sale, management rights for sale, boutique and luxury lodges for sale, tourism accommodations businesses and properties for sale, bed & breakfasts for sale, backpackers for sale, holdiay parks / camping grounds for sale, motor inns for sale, tourist hotels for sale, bars for sale, cafes for sale, country pubs for sale, vineyards & wineries for sale, eco tourism businesses and properties for sale, adventure tourism businesses for sale, tourism transport businesses for sale including limos, yatch charters, coach businesses tourist development sites for sale, franchise businesses for sites, unique & rare to find businesses & properties, buy sell biz experts, new zealand wide.
TourismProperties.com are Niche experts in the Tourism Hospitality & Leisure sector of the Real Estate Industry with specialist knowledge, huge data base and Business Brokers who understand their Regions and business brokering who work with experts in their respective fields.
If you are wanting to buy or sell a Tourism, Hospitality or Leisure Business or property and want to be informed of what is happening in the accommodation, hospitality and leisure sectors please sign up.
TourismProperties.com E-MONTHLY NEWSLETTER
I personally invite you to SIGN UP to receive your monthly e-newsletter offering expert advice, tips, market place updates & industry trends and urgent deadline sales of businesses & properties.
I invite you to visit www.tourismproperties.co.nz to view client testimonials.
As a business broker I pride myself on giving honest & objective advice.
You can contact me via email chrissy@tourismproperties.com or telephone 021 447 447.
Photos (565)
News (560)
Thursday, 15 June 2017
3:28PM
Hotel lease for sale New Zealand
This is an excellent property in a prime location very good bottom line GOP.
134 views
Monday, 12 June 2017
2:03PM
Restaurant and bar for sale in McKenzie Country New Zealand
Bar and restaurant that has huge potential for future Tourism and Hospitality development.
327 views
1:50PM
Luxury Lodge with proven success for sale in Taupo New Zealand
This luxury lodge or perhaps a magnificent family home, or a holiday retreat of pure indulgence is selling as a Freehold Going Concern.
141 views
Wednesday, 31 May 2017
2:12PM
Calling all Skippers! Luxury River Cruise Business for sale Waikato River New Zealand
The vessel was built to level of luxury that provided the ability to offer either luxury cruises, as can be experienced in Europe, or a house-boating experience.
159 views
2:02PM
Owner operator business for sale in Auckland City with six figure net profit and excellent growth!
We have for sale right now Auckland Apartments Investment Portfolio and Management Rights Business for sale which is easily managed.
158 views
Monday, 22 May 2017
5:26PM
Buy an entry level motel lease on the main tourist route to Akaroa Christchurch New Zealand
Great opportunity for experienced hand on operator looking to tap into the tourism boom and enjoy the lifestyle to match on the Banks Peninsula.
172 views
5:15PM
Waipukurau Hawkes Bay motel for sale with large 3 bedroom + owners accommodation.
This Freehold Going Concern motel for sale should be on your motel shopping list to further investigate.
136 views
4:50PM
Premium boutique accommodation for sale in the Central North Island of New Zealand
This property can only be described as "absolute class" with a super location, profitable business, excellent owner accommodation and sustainable lifestyle plus! This is your opportunity to own one of the finest boutique accommodation property in the Central North Island.
158 views
Wednesday, 12 April 2017
10:54AM
Opportunity knocks with this hotel for sale in Waikato region of New Zealand
Superb opportunity to build a hotel business in the heart of the Waikato.
232 views
Wednesday, 5 April 2017
11:42AM
Bed and Breakfast for sale in the West Coast of New Zealand which has history and charm!
This well appointed and busy B&B is located in easy walking distance to the tourism retail precinct, restaurants, cafes and beach.
203 views
11:27AM
Whitianga motel for sale with spacious 3 bedroom owners apartment.
Looking for a home and income opportunity located seconds from the spectacular beachfront close to cafes, bars and restaurants in prime tourist location in Whitianga Coromandel New Zealand? Don't miss out in the opportunity to purchase yourself a Freehold Going Concern motel with colourful units with a charming beachside decor.
198 views
Tuesday, 4 April 2017
2:05PM
Franchise for sale in Dunedin New Zealand. This is an Iconic business with an impressive turnover!
This hospitality business has to be one of the best businesses in the South Island of New Zealand.
148 views
1:57PM
Motel for sale in Whitianga Coromandel New Zealand with colourful units with a charming beachside decor.
Opportunity for someone wanting to buy a motel freehold going concern that is located seconds from the gorgeous beachfront and close to cafes, bars restaurants in a prime tourist location.
141 views
1:40PM
Hotel for sale in Marlborough New Zealand
Hotel Freehold Going Concern for sale in Marlborough.
130 views
Tuesday, 28 March 2017
4:26PM
Motel lease for sale in Dunedin New Zealand - Owners require discretion!
145 views
Thursday, 23 March 2017
3:33PM
Properties and businesses for sale in hospitality tourism accommodation in Alexandra New Zealand
We have two exciting real estate listing for sale right now in Alexandra which is just over an hours drive from Queenstown and Wanaka.
160 views
3:21PM
Motel for sale below the normal forumulas in Hawkes Bay region of New Zealand.
This motel restaurant and bar is selling the leasehold interest (business) which has a great location and guest facilities plus spacious manager's residence.
127 views
Monday, 13 March 2017
1:34PM
Hospitality Wholesale Supply business for sale in Queenstown New Zealand
A business with a great reputation and brand that achieves exceptional turnover and profit located in Queenstown.
154 views
Saturday, 11 March 2017
1:07PM
Cafes for sale in New Zealand
Just listed for sale a funky cafe located at the gateway to the increasingly popular coastal location.
157 views
Friday, 3 March 2017
4:01PM
Motor Lodge with additional properties for sale in Gisborne New Zealand
This motor lodge and properties is a fantastic opportunity for an investor and developer.
143 views
Wednesday, 1 March 2017
10:50AM
Motel business for sale in Napier Hawkes Bay region of New Zealand. Business is booming!
Looking to purchase a big motel business with a 4 bedroom apartment in an excellent location in Napier? This might just be the motel leasehold interest you have been looking for! We invite you to click on the link below to view this motel business for sale.
145 views
Wednesday, 15 February 2017
3:25PM
Motel freehold going concern for sale in Coromandel New Zealand with delightful home and thriving business!
This is a very special Coromandel property combining the beauty of our colonial past and seamlessly blended with today's modern comforts.
139 views
Thursday, 9 February 2017
5:54PM
Unique opportunity to invest in Hamilton New Zealand
Boutique development of 12 brand new, fully self-contained and furnished studio apartments in premium location in Hamilton.
184 views
4:05PM
Hotel Freehold Investment for sale in the West Coast of New Zealand
This hotel has a superb location with a long term lease in place and the buildings have been upgraded to the latest building standard code and has a NBS rating of 67%.
177 views
3:51PM
Holiday accommodation property for sale in Coromandel Region of New Zealand that has several options!
This holiday accommodation is set on large well established garden and the location and seconds from reowned beach and the many cafes restaurants and shops.
156 views
11:43AM
Boutique B&B/Retreat is a beautiful property, well located and in excellent condition and priced to sell!
This big and beautiful B&B/Retreat is ranked by TripAdvisor as the #1 Small Hotel in New Zealand and #2 Small Hotel in the World! Situated on a large piece of land a few minutes from the lakefront which makes this a highly desirable piece of real estate to own.
133 views
Monday, 16 January 2017
5:16PM
Motel Freehold Going Concern for sale in Levin Wellington which would suit semi-retirement!
Small motel with 6 spacious ground floor units with ample parking space and very comfortable 3 bedroom house with reception.
235 views
Tuesday, 20 December 2016
8:55PM
Tavern/Country Pub for sale in West Coast Region of New Zealand with owner's accommodation and potential!
This Tavern/Country Pub has a warm friendly atmosphere and the owner's accommodation is excellent offering 3 double bedrooms.
231 views
8:35PM
Large Bed and Breakfast for sale in Tauranga New Zealand with loads of history and character
Big character B&B opportunity overlooking Tauranga harbour.
195 views
Wednesday, 16 November 2016
12:15PM
Perfect business for newcomers to the motel industry as easy to manage profitable business!
This could be just the lifestyle you are seeking! This freehold going concern motel has a prime corner location in Kaitaia with well presented motel units, owner's accommodation and great climate.
204 views