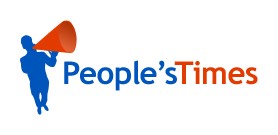 The People's Times
Business // Community // New Zealand
Member since: 8 April 2010
Profile views: 2034
The People's Times is an innovative community web service that supports New Zealand's non-profit and grassroots groups – our charities, community organisations, sports teams, faith communities, incorporated societies, hobby clubs, support groups and many others – to connect with their communities in the digital age.
We do this by providing a free web presence, community media and noticeboard services, practical internet tuition and ongoing support to non-profit groups.
Inspired by the power of social networking and citizen journalism, the People's Times innovative services give non-profit organisations of all shapes and sizes new ways to communicate, manage their members, share and store information and publicise their activities in a secure, non-commercial environment.
Our goal is to enable community-minded individuals and groups to interact and organise locally and nationally using digital tools, with the goal of increasing the efficiency, accessibility and influence of small organisations and the community sector as a whole.
The People's Times is made up of four integrated sections designed to work together:
The People's Times (News) – New Zealand's first dedicated 'community journalism' platform: individuals and groups can instantly publish articles and pictures on their subjects of interest. Users can also share stories, videos or podcasts they've found elsewhere on the internet, respond to others' material, or browse our hand-picked selection of community-oriented content.
The People's Communities – a network of simple, ad-free, community web 'hubs' purpose-built for non-profit organisations. Each multi-page hub displays contact details and information about the group, and has easy-to-use Web 2.0/social networking tools built in (group members can publish blogs and articles, post photos and notices, store and share files or chat with other members in secure forums). Our community hubs can be found online using internet search engines, or site visitors can browse the Communities database to find and contact local groups.
The People's NoticeBoard – anyone can browse, search, post and subscribe to free notices across a range of community-oriented categories – including community classes, events and activities, sports fixtures, public consultations, school fairs and fundraisers. While integrated with the main site, this service is also reachable at its own easy-to-remember web address: www.noticeboard.org.nz.
My Times – once registered with the People's Times, users can start and join as many People's Communities as they wish, and manage all of their memberships and contributions to Communities, the Noticeboard and the People's Times from their personal My Times page. This is particularly attractive to people who are active in several community organisations.
Visit our website - www.peoplestimes.org.nz - to find out more.
Photos (0)
News (2)
Friday, 10 September 2010
3:52PM
Free Web 2.0 workshops for Auckland community organisations in September
If you administer a community or non-profit project in the Auckland area, you can register now to participate in a free People's Times workshop in Great Barrier Island, Epsom, Otahuhu, Avondale, Mt Roskill or Central Auckland during the week 20-26 September, in association with Auckland City Council.
417 views
Thursday, 8 April 2010
12:44PM
'The People's Times' helps NZ's grassroots go digital
Free web space, notices and news coverage for individuals and non-profit groups, PLUS register now for a free workshop in Christchurch or Auckland in April The internet can be a wonderful tool to help small organisations communicate, organise and promote themselves more effectively.
382 views