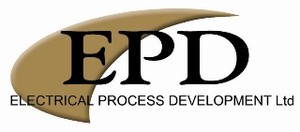 Electrical Process Development Ltd.
Business // Business // Hawke's Bay
Member since: 3 September 2010
Profile views: 3107
Electrical Process Development Ltd. (EPD) is a Hawke's Bay electrical contracting business established in 1994 to supply design, installation, and development of industrial automation processes to industry. EPD specialises in the design, fabrication, installation, and commissioning of customised systems for product processing, service delivery, and energy use improvement initiatives.
Photos (1)
News (1)
Friday, 3 September 2010
4:22PM
Water Metering Regulations Field day
An Open Field Day hosted by EPD, Water Dynamics, Siemens, Aquaspec and the HBRC is being held at the HBRC Pole Nursery in Allen Rd., Pakowhai on Friday 17 September from 2pm to provide a forum for consent holders to meet with telemetry and water meter technical experts.
489 views