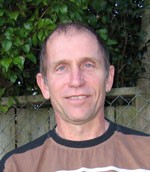 Roel Michels
Individual // Internet // North Shore City
Member since: 21 September 2010
Profile views: 1947
Market Researcher, Systems Analyst, Project Manager and Web Designer with a proven ability to plan, design, implement and manage complex systems and use these to optimise business results.

Many years experience in market research, debtors, creditors, stock control, distribution and wholesaling systems.

Strengths: communication, business process improvement, design and maintenance of large relational databases and optimising of systems through statistical analysis and management by exception.
Photos (0)