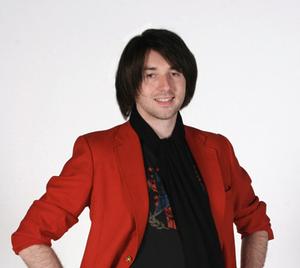 Gair Cook - Cook Creative Media
Individual // Media // Auckland
Member since: 23 January 2011
Profile views: 1463
My specialty is the design and creation of visual storytelling. This encompasses many aspects of creativity including Storyboarding, Concept Art, Character Design and Development, Graphic Design and Illustration.
After spending the majority of my life entertainig people with my drawings and comicbook adventures I attended South Seas Film and Television School in 2005 where I majored in Directing, Writng and Art Department. I quickly found that my skills as a storyboard artist were highly sought after and I jumped into work as a Professional Production Artist as soon as I graduated the course.
Since then I have worked on numerous projects for Film and Television including 30 Days of Night, Laundry Warrior, The Insatiable Moon, Amazing Extraordinary Friends and many television Commercials for companies such as, McDonald's, McCafe, Virgin Holidays, Chuppa-chupps, Mini, Panasonic, Kellogg's, Kraft, Zendough, Sky Television, Pledge, ALAC, State Insurrance, BNZ, VTNZ.

My base of operations is in Auckland and I send my work all over New Zealand and around the world, from London to Thailand.

Feel free to contact me if you have any queries.

Thank you,

Gair Cook
Photos (0)