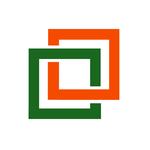 The Double Glazing Company
Business // House // New Zealand
Member since: 26 May 2011
Profile views: 1764
The Double Glazing Company are the specialists in retrofitting double glazing into existing aluminium or timber windows and doors using its proven retroGLAZE system.
Virtually all existing New Zealand homes can benefit from this system. The physical changes are hard to notice, yet the changes towards a healthier home environment are substantial.
Your home will be warmer in winter and cooler in summer, with condensation significantly reduced. Double glazing reduces fading damage to furnishings, improves security and reduces outside noise.
Most New Zealand homes are now being built with double glazing. Home buyers have higher expectations in terms of the healthy environment that they want to live in. By retro-fitting double glazing into your existing into windows and doors, you can future-proof your investment and enjoy the benefits now!
A unique advantage of The Double Glazing Company is that they work with all existing joinery. The vast majority of aluminium and timber doors and windows in New Zealand can be simply modified to take double glazing. The retroGLAZE system that The Double Glazing Company has developed is well proven, with hundreds of homes having been double glazed.
By choosing to retroGLAZE your existing windows, you will save on the price of having new double glazed joinery made and installed. You will also reduce your environmental footprint – both in not having to throw away your existing window frames and in lowering your carbon emissions.
The Double Glazing Company uses double glazing manufactured with SuperSpacer – thermoset technology that contains no metal. Amongst other wider benefits, SuperSpacer provides superior thermal performance compared to alternative double glazing having a metal spacer. When it comes to condensation reduction SuperSpacer is the clear winner. [ref: www.superspacer.com]
The Double Glazing Company has operations based in Auckland, Hamilton (Cambridge), Taupo and Wellington. A free double glazing consultation service is provided in these locations. You can also find them online at www.doubleglaze.co.nz.
The Double Glazing Company is a member of the Glass Association of New Zealand (GANZ) and the Window Association of New Zealand (WANZ). [ref: www.ganz.co.nz]

Contact:
Media Enquiries
The Double Glazing Company (NZ) Ltd
07 929 8690
Photos (2)