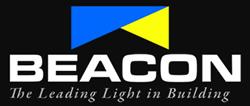 Beacon Construction
Business // Building // Auckland
Member since: 16 October 2014
Profile views: 1115
Beacon Construction specialise in home renovations and additions for the domestic market on Auckland's North Shore, Devonport, Herne Bay, Ponsonby, Hibiscus Coast and the greater Auckland region.
As Auckland based builders, our passions are renovating, additions, extensions, and remodeling projects as well as new homes. The more challenging the project; the more satisfying the end result.
We offer a complete package from the very beginnings of a renovation idea, right through to sitting back, relaxing, and enjoying the finished home.
Photos (0)