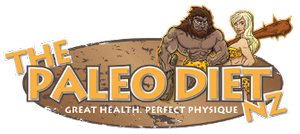 Arthur Morgenstern
Individual // Building // New Zealand
Member since: 16 May 2016
Profile views: 932
Arthur Morgenstern is an architect, independent developer and Earthquake specialist. He has been involved in various development projects in New Zealand over the past 27 years and most recently founded Seismic Performance Limited (SPL) following the Christchurch Earthquakes.
SPL specialise in the identification and implementation of remediation works to earthquake-prone and earthquake risk buildings. To date SPL have engineered more than 60 buildings.
History
Born in Los Angeles, Arthur worked for his grandfather's property firm while he was still at school and had his own development company by the age of 19.
His great-grandfather was a rabbi who emigrated from Germany and lived in New York before moving west to LA. In the early 1900s, he put up more than 50 buildings in southern California before the construction industry choked on the Depression. When the buildings needed to be reinforced and renovated to modern earthquake standards, his great grand-son took on the job.
A third generation Los Angelean, Morganstern left the United States with few regrets. Raised by his grandparents, he thrived in the business world, but "longed for life out on a little piece of land with low crime, low pollution and beautiful weather". Like his great-grandfather before him, he went west in search of a new frontier. His first visit to New Zealand was on vacation in the mid-1980s, after sailing for America on the One Ton yacht-racing circuit.
Arthur is a keen polo player, competing three or four times a week in the polo season. After watching his first game of polo, he was hooked. "I love a challenge, in business or in pleasure. I knew it was the sport for me."
To encourage other newcomers, Morganstern ran a polo school at Ayala for two years teaching businessmen how to play.
Photos (0)