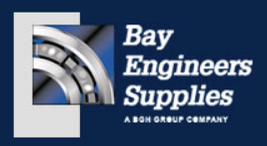 Bay Engineers Supplies Ltd
Business // Manufacturing // New Zealand
Member since: 2 June 2016
Profile views: 825
Bay Engineers Supplies is proud to be 100% New Zealand owned and operated.
We supply more than 100,000 products for commercial, industrial or for personal use in the following areas...
Engineering Consumables
Power Transmission
Hose, Valves and Fittings
Safety: PPE & Workplace
Create an online account and order from our website or give us a call if you have any unique requests.
We can help.
Photos (1)