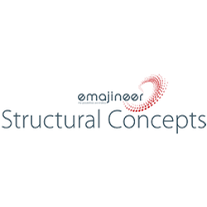 Structural Concepts
Business // Building // Napier
Member since: 22 August 2016
Profile views: 678
Structural Concepts Ltd is a Professional Engineering Company working in the building design and construction sector specializing in structural engineering and design.

We strongly believe that personalised service brings great results. This brings a sense of responsibility and ownership to projects we have been involved in.

Furthermore, we are focused on delivering innovative, cost effective, efficient and appropriate building solutions for clients to house and support their critical business, plant and product activities.

One of the passions (and huge privileges we have been offered) within Structural Concepts Ltd is bringing heritage buildings, monuments, etc back to life and good working condition.


We have two offices — Napier and Christchurch but are always working further afield than these two cities. We have worked in all major cities in New Zealand along with many others in the provinces, such as Masterton, Palmerston North, New Plymouth, Rotorua, Timaru, Blenheim to name but a few. Having one office in the North Island and the other in the South Island provides us with the perfect balance to support all of our clients.

Our philosophy is to partner with the best which gives us the ability to lead any project from start to finish and provide our clients with a 'one stop shop'. The benefit of this is that our client's project is fully managed by our team, saving them both time and money, as well as the fact that we are providing a simple, stress free co-ordination on their behalf.

If you are searching for a visionary engineering and design company with a strong eye for detail and perfection, that cuts across new territory and makes a statement with every project then you have found who you are looking for.
Photos (0)