BIRTHS
30 July 2011, 9:27AM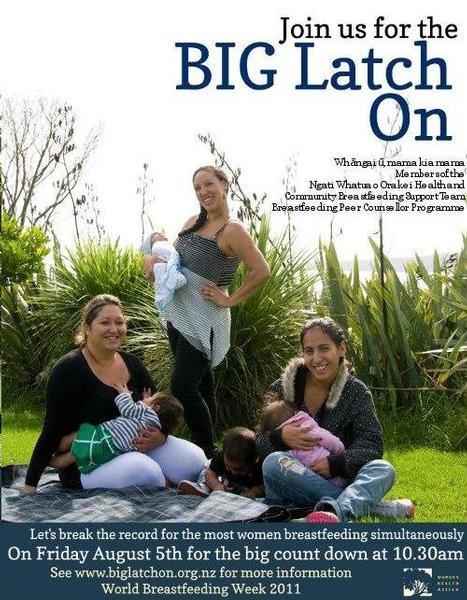 | | |
| --- | --- |
| CREDIT: Women's Health Action Trust (Added by infonews.co.nz) - 1520 views | ID: 14465 |
Big Latch On
For more information about participating in the Big Latch On or coordinating a venue go to www.biglatchon.org.nz
Event details:
The Big Latch On is on Friday, August 5 2011 with the countdown at 10.30 am
To find a venue near you (there are over 120 around the country) go to www.biglatchon.org.nz or email isis@womens-health.org.nz call 09 520 5295 or 021442450
The Big Latch On is in its seventh year and has enjoyed increasing community support with 1514 babies latched on and feeding at last year's event.
We're aiming to break this record again this year!
Over 120 venues nationwide are already registered.

Why a Big Latch On?
To celebrate breastfeeding mums and babies
To promote the benefits of breastfeeding for babies, mums and society at large
To send a message that breastfeeding anytime, anyplace, anyhow is ok, and to provide a safe space for mums to try breastfeeding in public for the first time