FESTIVAL
9 March 2008, 8:56PM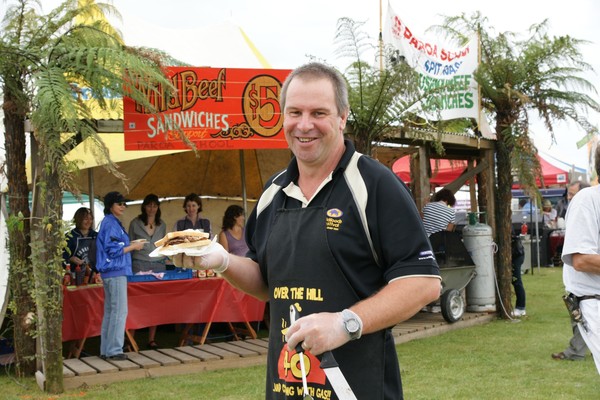 | | |
| --- | --- |
| CREDIT: Stewart Nimmo, Greytown (Added by infonews.co.nz) - 3522 views | ID: 1961 |
Chris Stoop at the Wild Beef Sandwich Stall
Chris Stoop, looking like he means business, carved the beef for his
sandwich at the Wild Beef Sandwich Stall, as a member of the Paroa
School PTA. In the past 13 years the stall has raised funds for a
$25,000 junior playground and for sports and IT equipment. Of the beef
he was carving he said, "Well, it was wild at the moment we shot it."