SPORT
15 February 2007, 4:32PM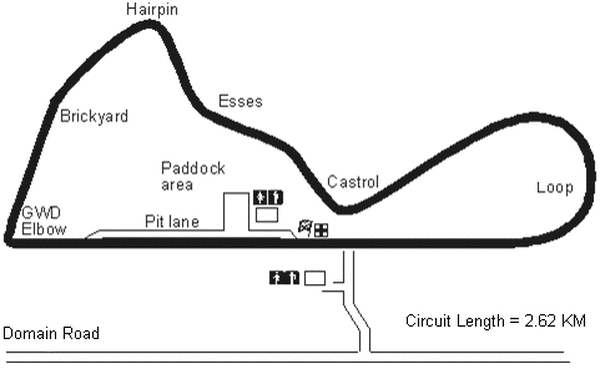 Teretonga Park
Circuit Owners: Southland Sports Car Club Inc.
Venue Licence: Course licenced for FIA Grade 3 and National Grade 1.
Maximum Number of Starters: 45 single seater or closed saloons.
Direction of Racing: Anti-clockwise only.
Surface: Bitumen.
Situation: 8kms West of Invercargill via Otatara (Dunns Highway & Domain Road).
Nearest Major Airport: Invercargill, 6kms.
Electric Power: Power is available on a limited basis.
Other facilities: Food and refreshments available every race day and also during practice days for major events.
Contacts:
Circuit Phone: (03) 213 0522
Circuit Hire for a Meeting: The Executive, Southland Sports Car Club, PO Box 543, Invercargill.
c/- Wendy Jenks, Phone (03) 213 0037, Evenings: Mobile (025) 220 4162, Fax (03) 214 5100
Email: jenks@southnet.co.nz
Website: www.teretonga.org.nz
Circuit Hire for Testing: Contact Auto Centre, 105 Tweed Street, Invercargill (en route to Circuit). Phone (03) 214 0044. Prior bookings necessary.
Testing Hours: Monday-Friday 8.30 am - 5.30 pm, Saturday-Sunday 9:30 am - 5:00 pm.