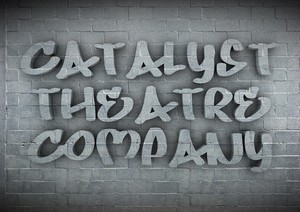 Catalyst Theatre Company
Business // Theatre // Auckland City
Member since: 17 August 2008
Profile views: 2914
Catalyst Theatre Company was formed in 2007 by Sam Berkley, Kura Forrester, Ora Simpson, Ben Van Lier and Jonathan Hodge who all studied together at UNITEC school of Performing and screen arts under Murray Hutchinson. The company started as a small group looking for a play to produce that would allow us to work creatively and show ourselves off in the industry. However after reading many plays together a theme emerged. The style of direct and truthful contemporary theatre we were interested in producing was almost all written overseas. While we connected with much of it we wanted something that spoke more closely for us. Thus Catalyst was born. A company that aims to create new work that is tangible and theatrical. Work that is more than the television, advertising and text message world that surrounds us. That is about real relationships and experiences and that speaks to a generation of new theatre goers who are looking for something real. Catalyst is run by its founders who are all passionate about theatre and its future in New Zealand. All are very active in the Auckland scene. We have also sought and received support and advice from senior professionals. While this is the first production Catalyst is a long term project and in the future intends to draw upon professionals in related fields. The aim is to have professional designers, actors, directors, producers and technicians all working in their fields to create the best new work that New Zealand has to offer!
Photos (5)
News (3)
Thursday, 22 September 2011
9:25AM
Five friends gear up to witness the greatest spectacle of their lives
Rugby. It's a game. It has two teams, a funny shaped ball, goal posts, a ref, and a whole lot of rules. But here in New Zealand? It's much more than that. It's a national obsession.
842 views
Saturday, 27 September 2008
5:41PM
A City of Souls
Another trailer from the show A City of Souls by Catalyst Theatre Company - due to open at The Basement (Lower Greys Ave), Auckland on October 10th.
758 views
Monday, 25 August 2008
1:02AM
A City of Souls
A video trailer for the stage play ....
1483 views