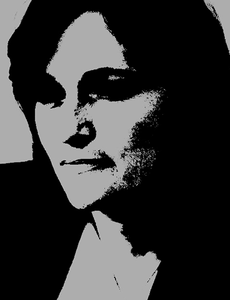 Julie Starr
Business // Business // New Zealand
Member since: 7 January 2010
Profile views: 4024
I help people tame tricky projects and complex information. In particular, I help with strategising, planning, mapping, training, organising and simplifying.
Sometimes that's about redesigning business processes, restructuring or getting projects unstuck. Sometimes it's about making diagrams and flowcharts, raising awareness or increasing digital literacy.
Other times it's about product development, building quality management systems or crafting taxonomies and document control processes.
Photos (0)
News (7)
Wednesday, 23 February 2011
10:02PM
Text 5627 to report hazards in Christchurch – 'smart' website links people with what they need after earthquake
603 views
Thursday, 3 February 2011
5:18PM
Canterbury uni graduate is awarded Allaboutthestory.com Media Scholarship
Allaboutthestory.com, the online marketplace for news stories and cartoons, is pleased to announce it has awarded the Allaboutthestory.com Media Scholarship to University of Canterbury graduate Natasha Turfrey.
389 views
Friday, 28 January 2011
12:04PM
Deadline looms for media scholarship
257 views
Tuesday, 11 January 2011
1:06PM
New media scholarship launched for NZ journalists
Allaboutthestory.com, a start-up online marketplace for news stories and cartoons, is launching its first scholarship for NZ journalists.
483 views
Wednesday, 14 April 2010
1:22PM
Got news features to sell? We've got buyers.
allaboutthestory.com is an online marketplace for quality features and illustrations and we have a growing number of buyers looking for well-written stories.
436 views
Wednesday, 13 January 2010
12:26PM
We need business writers!
All About The Story has media buyers interested in well-written and researched news stories about business, small businesses and topical economic issues.
472 views
Thursday, 7 January 2010
1:38PM
Opportunity for journalists, ex-journalists, cartoonists and writers
Met someone interesting over the holiday break? Stumble across a great story idea? Don't just sit on it - write the story and post it for sale on All About The Story.
997 views