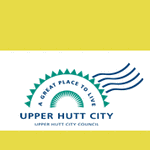 Upper Hutt City Council
Business // Court // Upper Hutt
Member since: 1 November 2007
Profile views: 2945
Our Council is moving forward in a positive spirit to ensure that we are going places. An often undervalued advantage of living and doing business in Upper Hutt is the lifestyle the city offers. We trust our website enables you to understand our 'lifestyle focus'. Upper Hutt City is close to the capital of Wellington City but we boast being the region's outdoor paradise. For residents it means value for money housing that is likely to have more space. For families, Upper Hutt has many excellent pe-schools, primary and secondary schools.
Photos (1)
News (2)
Wednesday, 29 June 2011
6:50AM
Take the plunge for charity this winter
The annual Polar Plunge is back with hundreds expected to turn out for a mid-winter swim on Petone Foreshore, Saturday 16 July.
278 views
Tuesday, 28 April 2009
8:22PM
Sika Manu Wins Upper Hutt Sports Awards
Melbourne Storm and Kiwi League World Cup player Sika Manu won the 2009 Upper Hutt Sports Awards Winner last night .
963 views