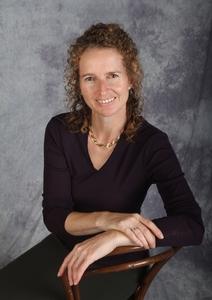 End the Problem
Business // Health // Auckland
Member since: 14 February 2015
Profile views: 2416
Psychosexual Relationship Specialist at End the Problem, Jacqui Olliver's unique views on sexual function, human psychology and emotions are heralded as having the potential to change the universal perspective on health and relationships. A published author, Jacqui is creator of the Inner Vaginal Flush Technique; a self-lubricating muscular action which restores pain-free penetration; and is creator of Sex Mastery programs for men and women.
Available for interviews and to comment on current events relating to sex and sex problems.
Jacqui Olliver
Psychosexual Relationship Specialist
www.EndTheProblem.com

Mobile/WhatsApp: +64 21 815 029
Email: jacqui@endtheproblem.com
Skype: jacqui.olliver
Facebook: https://www.facebook.com/EndTheProblem
Twitter: https://twitter.com/endtheproblem
LinkedIn: https://www.linkedin.com/in/jacquiolliver
Photos (2)
News (3)
Friday, 29 January 2021
3:50PM
Real Sex Education to Empower People Globally
Not understanding sex leads to millions suffering; sex education remains incomplete until it is understood how to correctly direct focus and actions to experience fulfilling intimacy as adults.
352 views
Tuesday, 3 March 2015
6:12PM
Menopause: Vaginal Dryness Neutralized with Breakthrough Technique
Peri menopausal and post menopausal women frequently experience pain during intercourse due to inner vaginal dryness. Now Jacqui Olliver, a leading Auckland, New Zealand-based sex strategist and owner of the business End the Problem has developed a breakthrough technique which enables women to self lubricate their vagina from the inside out.
1027 views
Saturday, 14 February 2015
9:09AM
Fifty Shades of Sexually Incompatible
Fantasies are important because they bring excitement and a hormonal response which is fine if both partners are on a level playing field sexually, but quite often the skill levels and/or desires are different.
780 views