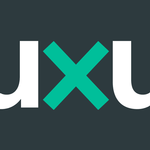 Webstruxure
Business // Internet // Wellington City
Member since: 23 March 2018
Profile views: 809
We're Webstruxure. From web design and copywriting to web development and beyond, we design and develop affordable, smart solutions for applications and websites. We've been helping clients navigate the online world from our offices in Wellington since 2001. We create and enhance websites and applications that serve our clients' needs and help their users. We pride ourselves on achieving great things with modest budgets. Our team includes experts in user experience, web design, content, integration, data and web development. Together we deliver end to end, front to back (and back to front) solutions for the web.
Our services include:
User experience
Web design
Web development
Content strategy
Content creation
Content management
Integration
Data management
Ongoing support (including content administration, technical support and hosting services)
Photos (0)
News (13)
Wednesday, 24 October 2018
1:02PM
Anatomy Of A Great Ecommerce Website
You want to sell things online.
231 views
Friday, 5 October 2018
11:11AM
Anatomy Of A Great Brand Website
A great brand website and a great brand go hand in hand – because these days, many customers prefer to learn about brands from the brands themselves, not from retailers.
266 views
Tuesday, 2 October 2018
10:52AM
Anatomy Of A Great Lead Generation Website
Do you want more customers for your business? And if so, does your website help you gain them? You could have the best web design in the world, but if it doesn't lead to your website visitors turning into customers or clients, then it probably isn't doing its job.
223 views
Tuesday, 11 September 2018
2:12PM
How To Refresh & Revive Your Site's Outdated Content
Let's say your blog's voice is hip, informative, useful, and it brings people to your site.
247 views
Thursday, 23 August 2018
11:30AM
Adding ALT Text To Images: Do You Really Need To?
We hope your job is mostly a pleasure.
209 views
Tuesday, 14 August 2018
1:24PM
How To Write Title Tags and Meta Descriptions To Improve CTR
Title tags and meta descriptions are two elements that can be crafted to entice searchers to click through to your site.
205 views
Tuesday, 3 July 2018
9:37AM
5 Ways You Can Optimise Your Web Design For Google Search
On the Webstruxure blog, there's plenty of valuable information about how to make your web content better for your readers and better for your Google search rankings.
283 views
Thursday, 28 June 2018
12:00PM
Do You Have Experience Writing Web Content For *Insert Industry Here*?
We've been asked this question before.
179 views
Friday, 18 May 2018
12:41PM
Making The Case For Content: Why Content Needs To Be Put First In Your Website Project Budget
Original post written by Tim Jones for Webstruxure's blog.
187 views
Friday, 27 April 2018
1:57PM
Google My Business – Why You Absolutely Need A GMB Listing
Creating your Google My Business listing is your number one priority in your off page Search Engine Optimisation (SEO) strategy.
260 views
1:00PM
How To Structure URLs For Maximum Search Engine Optimisation
Why do we post so much about Search Engine Optimisation on this blog? Because adopting good SEO practices on the Webstruxure website made a major difference to our own business, by greatly increasing the volume of leads and conversions.
241 views
Thursday, 29 March 2018
11:23AM
Social Media Sites – Sharing Your Business Content
Social Media – that's what you call the websites and applications designed to allow people to communicate quickly and share content in real time.
348 views
Tuesday, 27 March 2018
10:53AM
The Good Web Design Checklist
Web design is about a whole lot more than just the visual appearance of your site – although that is certainly important! Here is a handy checklist of things that you need to take into account when redesigning your existing website or having a new website designed.
292 views