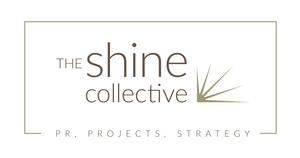 The Shine Collective
Business // Public Relations // Bay of Plenty
Member since: 2 July 2019
Profile views: 253
The Shine Collective is an award-winning strategic communication consultancy physically located in Rotorua and Tauranga. We work with a portfolio of clients across New Zealand and, for one client, in Australia.
Based on the core values of quality, integrity, and professionalism, The Shine Collective provides a full-service public relations and marketing communication offering. We support our clients with everything from highlighting successes in the media, to mitigating and managing potential issues.
With a strong focus on people and passion, The Shine Collective is made up of a team of highly skilled storytellers. Our people have the expertise and capability to deliver in every area; supporting the clients we are passionate about and helping them achieve great results.
Photos (2)
News (2)
Thursday, 15 August 2019
9:02AM
Fun continues while Gondola gets a check-up
Skyline Rotorua's Gondola is temporarily out of action to allow programmed maintenance at the city's favourite activity destination.
288 views
Tuesday, 2 July 2019
2:21PM
Rotorua Mountain Bike park hot deal
Hot on the heels of winning Rotorua's favourite activity destination (The Hits' Top Shop and Must Do competition), Skyline Rotorua has announced not one but two special offers available exclusively at the Rotorua Home & Lifestyle Show (12 – 14 July).
809 views