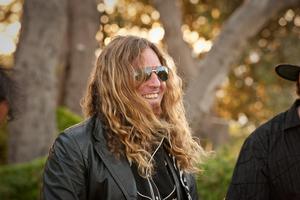 Andy Phillips & The Cadillac Walk
Business // Entertainment // New Zealand
Member since: 6 June 2013
Profile views: 2109
Andy Phillips & The Cadillac Walk is a Blues Rock influenced three-piece band from Melbourne, Australia. Killer lead guitar by Andy Phillips. High energy and hard driving classic blues influenced by the Texas and Chicago blues scene with a sprinkling of British blues. Andy's reputation as an extremely professional and highly talented songwriter and guitarist has led to many collaborations, recordings and sessional guitar work. With Cadillac Walk, Andy brings his dynamic and talented drummer and bass player to put on and rip up a show like no other.
Influences: Fabulous Thunderbirds, Mike Bloomfield and Stevie Ray Vaughan among many others.
Photos (3)
News (4)
Wednesday, 7 May 2014
1:53PM
WHO IS ANDY PHILLIPS?
There is a buzz about Andy Phillips and deservedly so! His profile has risen quickly to become one of the hardest working and most talked about local Blues artists to come on the local scene this last year.
337 views
12:40PM
Andy Phillips returns to Rotorua Blues Festival!
Following excursions to the States, New Zealand, Australia and a bucket load of Festivals, Cambridge's own Andy Phillips fronts Cadillac Walk showcasing his striking vox and electric guitar work.
470 views
12:37PM
Rotorua Blues Festival
8th ROTORUA BLUES FESTIVAL - Lakeside Queen's Birthday weekend Queen's Birthday weekend and Blues once again go hand in hand in downtown Rotorua for the annual Blues Festival (WED.
309 views
Thursday, 6 June 2013
6:13PM
Cambridge Local Rips up Blues Festival!
Andy Phillips who grew up in Cambridge NZ was a headline act at the Rotorua Blues Festival on the Queens Birthday weekend.
664 views