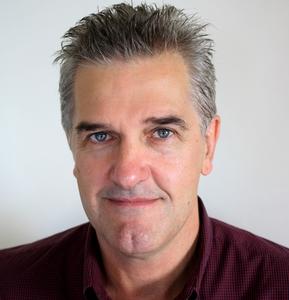 Learn Implement Share
Business // Education // New Zealand
Member since: 22 January 2016
Profile views: 1189
With 25 years teaching experience across 3 states and territories in Australia including 6 years as a Head of Mathematics Richard Andrew and his family decided to relocate to New Zealand's wonderful South Island at the end of 2013.
Richard is founder of and key presenter with Learn Implement Share offering quality, professional learning journeys for teachers looking to better-engage their students. Through Learn Implement Share courses, participating teachers typically demonstrate significant improvement in the following areas: student management and engagement, delivery of well structured, student-centred learning, use of open ended questioning and the ability to inspire higher-order thinking and metacognition in students.
All courses use a long-term, highly facilitated, engaging online format and have been running successfully since 2009. Learn Implement Share offers courses globally, is based in Australia and now operates in NZ.
Contacts:
E richard@learnimplementshare.com
M 0279 028 022
Photos (0)
News (11)
Sunday, 7 February 2016
10:45AM
A new model of professional learning for NZ teachers - Learn Implement Share
403 views
Wednesday, 3 February 2016
12:10PM
GeoGebra unearths a surprising aspect to Pythagoras' Theorem!
We all learnt about Pythagoras' theorem at school, right? Take a right-angled triangle.
353 views
Tuesday, 2 February 2016
7:46AM
New Zealand teachers learn how to flip their classrooms
You may have heard of the terms 'Flipped classroom', 'Flipped learning' and 'Blended learning'.
338 views
Monday, 1 February 2016
1:36PM
A TEAM approach to NZ teacher professional learning
345 views
Friday, 29 January 2016
9:34AM
GeoGebra to help NZ students to understand mathematics
How do you rate yourself at maths? If you teach mathematics then you'll probably rate yourself highly.
276 views
Wednesday, 27 January 2016
8:06PM
test
357 views
8:06PM
test
372 views
8:05PM
test
390 views
8:05PM
test
315 views
8:04PM
test
303 views
Tuesday, 26 January 2016
4:47PM
New professional learning opportunities for NZ teachers
Learn Implement Share has been providing Professional Learning opportunities for teachers, mostly in Australia, since 2009 and has recently established a base in New Zealand.
309 views