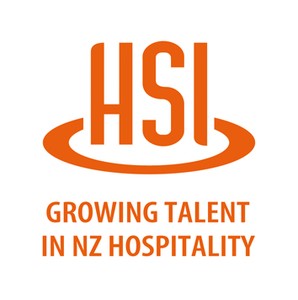 Hospitality Standards Institute (HSI)
Business // Food // New Zealand
Member since: 12 January 2011
Profile views: 7978
The Hospitality Standards Institute (HSI) is the industry training organisation for hospitality in New Zealand.

HSI develops and looks after qualifications to up-skill people in all five sectors of hospitality. Promoting hospitality as a profession to school students, employers and workers, is a key part of what HSI does. So too is the supply of innovative and industry-relevant products to support training.
0800 275 4474 | www.hsi.co.nz
Photos (7)
News (16)
Monday, 19 November 2012
2:54PM
Kiwi returns home to become Chief Executive of new ITO
New Zealander Dean Minchington has been appointed to head the newly formed Service Skills Institute (SSI).
328 views
Tuesday, 30 October 2012
11:38AM
McDonald's NZ reign supreme at the national hospitality training awards
Investing in high quality training paid off for McDonald's NZ at the hospitality industry's national training awards on Sunday night, when it picked up the HSI Supreme Award for Excellence in Training 2012.
394 views
Tuesday, 2 October 2012
9:24AM
Congratulations to the finalists in the 2012 HSI Awards for Excellence in Training
HSI is pleased to announce that the finalists in the 2012 HSI Awards for Excellence in Training have been chosen.
278 views
Monday, 17 September 2012
3:16PM
Merger in Motion
Since March 2012, three industry training organisations, the Aviation, Tourism and Travel Training Organisation (ATTTO), Hospitality Standards Institute (HSI) and Retail Institute have been engaged in formal merger discussions.
299 views
Monday, 27 August 2012
10:18AM
Gold medals in national hospolympics for two young stars
Tessa Walker of Cook'n with Gas, Christchurch and Cameron Lock of the Upper Hutt Cosmopolitan Club showed they have what it takes to become future industry stars after being named New Zealand's top hospitality apprentices in the annual HSI Modern Apprentice of the Year competition.
437 views
Tuesday, 3 April 2012
3:15PM
Backstage with the Ultimate Work Experience winners
Secondary school cookery students Nolan Forrest, from Napier's Taradale High School and Laura Mallon from Lincoln High School in Christchurch, were the winners of The Ultimate Work Experience, a competition run by career portal www.nzskillsconnect.co.nz.
342 views
Thursday, 23 February 2012
2:20PM
Backstage Pass to The World of Hospitality
A competition to add spice to the first school term is open for cookery students in Year 12 or 13 who want to be a chef.
269 views
Thursday, 1 December 2011
4:49PM
New Chief Executive for HSI
The board of the Hospitality Standards Institute (HSI) has appointed Ken Harris, of Harris Management Solutions, as its new Chief Executive.
295 views
Friday, 4 November 2011
12:10PM
Winning Ways to Celebrate Cauliflower
HSI, in partnership with vegetables.co.nz, invited New Zealand school students to enter the 2011 cooking competition, 'The Great New Zealand Vegetable Dish – an HSI Junior Hospitality Challenge Special'.
876 views
Wednesday, 7 September 2011
11:33AM
Celebrating Cauliflower
Hospitality students at New Zealand secondary schools have risen to the challenge to celebrate cauliflower, coming up with creative recipes to show off the classic vegetable.
771 views
Tuesday, 6 September 2011
11:22AM
Hospitality Professionals Celebrate at Achievement Awards
Forty-eight hospitality professionals, the majority chefs, received their National Diplomas and Certificates at the HSI Achievement Awards, some on July 26th in Wellington and others on September 1st in Rotorua.
515 views
Monday, 5 September 2011
4:59PM
Cooking for Christchurch
Cooking can be a comfort as well as a skill.
428 views
Thursday, 21 July 2011
3:24PM
National competition finds two new hospitality stars
Elliott Pinn of The George Hotel in Christchurch and Monique Rutene of Fiordland Lodge in Te Anau, showed they have what it takes to become future industry stars after being named New Zealand's top hospitality apprentices in the national annual Hospitality Standards Institute Modern Apprentice of the Year competition.
405 views
Thursday, 7 July 2011
4:35PM
Local talent competes for global experience
Several of New Zealand's top hospitality apprentices are busy practising their skills now, getting ready for a competition to win a trip to London or to Melbourne, and the opportunity to work in some world-renowned restaurants.
464 views
Tuesday, 5 July 2011
11:20AM
Qualifications: The New Generation
The review of tertiary qualifications in hospitality has now begun in earnest.
429 views
Wednesday, 12 January 2011
10:15AM
Board Vacancy
The Hospitality Standards Institute has a vacancy on its Board in March 2011 for a representative of the cookery sector of hospitality, and invites expressions of interest from individuals who consider they might meet the requirements.
522 views