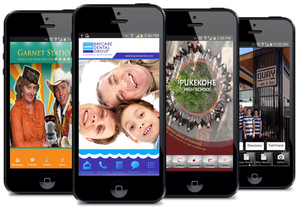 MobileAppFx
Business
Auckland
Member since: 17 May 2014
Profile views: 2163
Mobile App FX works to build customer loyalty and increase new and repeat business with amazing Mobile Experiences through the use of Mobile Websites and Mobile Apps for Apple and Android devices. With Mobile Apps being the fastest ever growing industry now is the best time for businesses to start thinking about how they fit with the Mobile trends today and in the years to come.
The majority of Internet users are now using mobile technology to get online. Companies that are not optimised for mobile Internet are in danger of getting left behind and losing vital opportunities to promote their business and services if they don't adopt mobile technology.
Photos (6)
News (5)
Mobile App Marketing Tips For Small Businesses
Custom mobile apps are bесоmіng more аnd more іmроrtаnt to a ѕmаll buѕіnеѕѕеѕ marketing strategy еvеrу single day.
533 views
5 Ways to Save an INCREDIBLE Amount of Time and Money...
Great excitement filled the Auckland office at FlexiForms this morning as we obtained the final approval from the meticulous team of Apple app reviewers to launch FlexiForms into the iTunes App Store. As this approval was received the team also hit the button to push the app out to Google Play marking a huge milestone for FlexiForms NZ.
581 views
Mobile Forms Boost Business Productivity
Paperless Mobile Forms are the way forward for businesses small and large, they connect your staff with back-end workflows and data consolidation to boost business productivity and dramatically reducing the cost of business.
540 views
Real Estate Agents Embrace Mobile Technology
If you're in real estate, you already know that most property searches are now done online.
375 views
MobileAppFx Helps Businesses Adapt to Mobile Technology
Auckland, New Zealand, May 16, 2014 - An Auckland based company has created a mobile solution to help businesses connect with their clients and improve turnover.
498 views