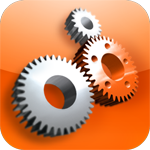 ProWorkflow.com
Business // Business // New Zealand
Member since: 16 August 2007
Profile views: 6064
ProActive Software Ltd (developers of www.ProWorkflow.com) is a leading software as a service company supplying world-class, easy to use Project Management and Time Management solutions.
ProActive Software was founded in 2002 and the solution has been widely adopted in creative, professional services, engineering, academic, media and development applications. To extend the use of the core product in 2014 Proactive Software released an application marketplace to provide users added utility where necessary and reduce bloat in the core ProWorkflow product offering.
In any software as a service solution infrastructure is critically important, access when needed must be available and effective. ProActive Software infrastructure provides for 99.99% up time.
Over the years, the ProWorkflow application has been developed to maintain leadership in this product category well supported by a huge commitment to customer support and service.
At this point ProActive Software is growing quickly and serves many thousands of users managing millions of projects around the world.
Try our project management software.
Photos (3)
News (15)
Tuesday, 16 September 2014
3:35PM
SAAS – SERVICE MATTERS
ProActive Software recognised from day one that product capability matters but we also recognised that without great service a great product would not be enough to stand out in a crowded marketplace. Software as a service (SaaS) says it all, both software and service need equal attention so that customers can get a productivity return to justify the cost and effort implementing a project management solution in their business.
355 views
Tuesday, 12 August 2014
12:14PM
SaaS - Application & Infrastructure Really Matter
From inception Proactive Software recognised that any company offering cloud based services had to demonstrate a focus on security and uptime. Software as a Service (SaaS), if inaccessible to customers provides no value. So permissions and infrastructure matter more than any particular feature of the code.
368 views
Tuesday, 22 July 2014
4:38PM
Smart Technology for Profit
ProActive Software is one of those 'Under the radar' companies that has been quietly building a Software as a Service (SaaS) business for a decade operating globally from day one. With export sales accounting for over 90% of revenue and thousands of paying users globally it created a big sales and service management challenge.
494 views
Thursday, 10 February 2011
7:26AM
ProWorkflow's Mobile App – A New Standard!
Leading Project Management tool ProWorkflow has set a new standard for productivity on mobile devices with the launch of their new agile mobile web app.
963 views
Monday, 4 August 2008
10:55PM
ProWorkflow + Xero = Success!
Proactive Software is pleased to announce the integration of their world class project management software
ProWorkflow
with award-winning accounting software
Xero
.
600 views
Thursday, 8 May 2008
2:55PM
ProActive Software Releases Version 6.0
Our customer driven development programme continues with a new software release that features three plans tailored to different customer needs.
492 views
Thursday, 28 February 2008
3:13PM
Global software company manages over $200 million of time
New Zealand based Software Company
ProActive Software Ltd
have doubled the total amount of hours managed by their flagship project and time management software product,
ProWorkflow.com
, to 2.1 million hours in just eight months.
408 views
Wednesday, 31 October 2007
4:19PM
Organic marketing 'a better choice for business' - CEO
Benjamin Franklin said insanity is "doing the same thing over and over again and expecting different results," and that's what many business have been lured into by using traditional marketing methods in the online world.
1179 views
Friday, 19 October 2007
2:36PM
Web 2.0 – Technical Revolution? or Marketing Spin?
One of the most commonly used terms on the world wide web (WWW) today is the phrase "Web 2.0" and a
recent article
by
ProActive Software Ltd
, the flagship company for project management software
ProWorkflow
, has brought a lot of attention to the term and the misrepresentation it construes.
696 views
Friday, 5 October 2007
4:25PM
PPC Marketing - Pay through the nose or do the hard yards
Research
by project management specialists
ProActive Software Ltd,
developers of
ProWorkflow.com
suggest that
Pay Per Click
(PPC), the most common form of online advertising, is losing ground to other forms of advertising.
920 views
Thursday, 6 September 2007
8:47PM
Web 2.0? or is it more like Web 16.0?
With people generating many new phrases and terms in modern technology, it has become hard to keep up with what they all mean.
2431 views
Wednesday, 29 August 2007
9:32AM
Great service necessary in SaaS software model
There is nothing like walking out of a shop, satisfied with your purchase, product in hand knowing that you have a face behind the sale.
486 views
Monday, 27 August 2007
1:55PM
Local global software company gains momentum.
New Zealand has an illustrious history of, growing, building, designing and inventing some of the most usable products and services in the world.
538 views
Wednesday, 22 August 2007
11:34AM
Remote sales approach lands offshore clients.
New Zealand companies competing in international markets are often as David was to Goliath, small, seemingly insignificant, inconsequential in terms of size and often with pebble like marketing and sales budgets.
468 views
Monday, 20 August 2007
4:41PM
ProActive Software thriving in foreign markets
Technology has become a gateway to international success for many New Zealand companies operating in volatile global markets and with the continuing advancement of communication tools, international borders are no longer a massive hurdle to tackling foreign markets.
453 views