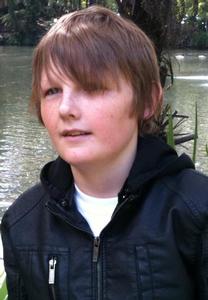 Michael Riley
Individual // News // Taranaki
Member since: 30 July 2012
Profile views: 2757
I am a teenager that has a radio show on a New Zealand radio station, I am very interested in media and create my own news stories to share with the world.
I hope everyone likes them, they are normally exclusive stories. :)
Photos (2)
News (10)
Saturday, 11 August 2012
5:37PM
Support day for those missing
NEW PLYMOUTH: Wednesday, the day of tragidy.
1108 views
5:25PM
Spotswood College students, still missing...
NEW PLYMOUTH: A further shoreline and marine search is underway in New Plymouth today for the three people missing off Paritutu Rock since Wednesday afternoon.
444 views
Friday, 10 August 2012
10:50AM
Search back on for "missing boys"
NEW PLYMOUTH: LATEST: Police resumed a search at first light today for three people swept away by raging seas off New Plymouth but have conceded it's now a recovery operation.
1648 views
Thursday, 9 August 2012
11:30AM
Search for 3 people continuing in New Plymouth
DEVELOPING STORY: The search is continuing for 3 men in New Plymouth after they fell off a rock yesterday afternoon.
579 views
6:19AM
Search back on for missing three in New Plymouth waters
BREAKING NEWS: An outdoor education instructor and two students he tried to save were lost in rough seas off Taranaki last night.
517 views
Wednesday, 8 August 2012
6:50PM
Searches at first light for missing students and instructor
LATEST: The search for 3 missing people in New Plymouth will continue at first light after they fell into the water, and became missing, they have been in the water for over 12 hours.
492 views
5:02PM
Search started again for 3 missing people in New Plymouth
NO SUCH LUCK: The New Plymouth sea has not yet shown the 3 missing people in this water this morning as searches continue...
1643 views
4:32PM
BREAKING NEWS: Three missing, huge sea water operation underway
 BREAKING NEWS: 3 people are missing off New Plymouth sea
254 views
2:13PM
Youth radio show in Taranaki airs at the best
A youth radio show that is to excite all in Taranaki has gone one step futher, NZ can listen now threw the web!
374 views
Tuesday, 7 August 2012
8:10PM
KFC New Plymouth complaints over Facebook 'becoming too much'
KFC New Plymouth has been getting a flurry of complaints in the last few weeks threw there KFC NZ Facebook page, but is KFC New Plymouth really bad?
1269 views