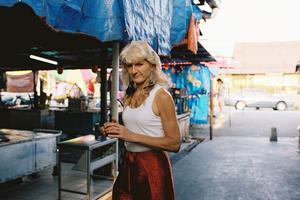 Robyn M Speed
News
Christchurch
Member since: 22 April 2010
Profile views: 4519
Robyn is an award winning New Zealand writer.
Photos (10)
News (8)
So this is what real bread is...
CHRISTCHURCH — I went in thinking a couple of cronuts would be the highlight.
860 views
My 'Oh My God' Meal at The Millhouse Restaurant
QUEENSTOWN — How often do we eat a meal, during which "Oh my God" is uttered far more than it ever has been in the bedroom? I had just such a meal at Millbrook restaurant...
663 views
Destruction, death, chaos, anxiety, and worry
493 views
Coping after the earthquake
CANTERBURY — Five days after the devastating 7.1 magnitude earthquake, we are facing new problems here in Christchurch. Imagine how absolutely stressing a 30-45 second, violent,7.1 magnitude earthquake would be? Now add in five nights of insufficient sleep? Over 270 aftershocks have hit since the big one, and no one is getting a descent stretch of sleep.
593 views
We cope...because we have no choice
CANTERBURY — Many of us have wondered how other's cope in an emergency situation.
540 views
What next for NZ success stories...
The All Whites have impressed beyond all expectation.
681 views
Two weeks left of voting time
How hard do you push for your goals? Question: How hard do you push for your goals? Answer: With everything you've got! That's the only answer I can give you.
524 views
Could the Next Top Spiritual Author Competition Change the Book Market?
The Next Top Spiritual Author Competition is a chance for readers to tell the publishers what they want, instead being limited to a choice of what the publishers selected.
468 views