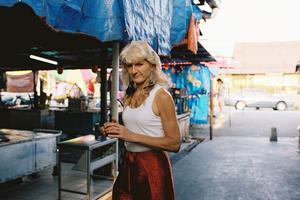 Robyn M Speed
Individual // News // Christchurch
Member since: 22 April 2010
Profile views: 4146
Robyn is an award winning New Zealand writer.
Photos (10)
News (8)
Wednesday, 26 March 2014
3:24PM
So this is what real bread is...
I went in thinking a couple of cronuts would be the highlight.
702 views
Tuesday, 17 April 2012
12:33PM
My 'Oh My God' Meal at The Millhouse Restaurant
How often do we eat a meal, during which "Oh my God" is uttered far more than it ever has been in the bedroom? I had just such a meal at Millbrook restaurant...
477 views
Monday, 28 February 2011
2:49PM
Destruction, death, chaos, anxiety, and worry
348 views
Friday, 10 September 2010
9:57AM
Coping after the earthquake
Five days after the devastating 7.1 magnitude earthquake, we are facing new problems here in Christchurch. Imagine how absolutely stressing a 30-45 second, violent,7.1 magnitude earthquake would be? Now add in five nights of insufficient sleep? Over 270 aftershocks have hit since the big one, and no one is getting a descent stretch of sleep.
495 views
Monday, 6 September 2010
6:00PM
We cope...because we have no choice
Many of us have wondered how other's cope in an emergency situation.
407 views
Monday, 21 June 2010
3:48PM
What next for NZ success stories...
The All Whites have impressed beyond all expectation.
524 views
Monday, 14 June 2010
3:15PM
Two weeks left of voting time
How hard do you push for your goals? Question: How hard do you push for your goals? Answer: With everything you've got! That's the only answer I can give you.
387 views
Thursday, 22 April 2010
4:34PM
Could the Next Top Spiritual Author Competition Change the Book Market?
The Next Top Spiritual Author Competition is a chance for readers to tell the publishers what they want, instead being limited to a choice of what the publishers selected.
363 views