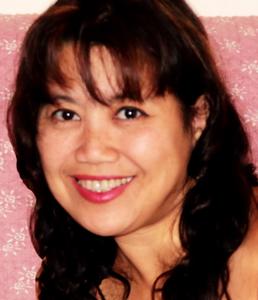 Nelia Manansala Vanderwoude
Individual // Education // North Shore City
Member since: 2 October 2010
Profile views: 4518
Photos (19)
News (9)
Sunday, 7 October 2012
11:55PM
Chelsea Primary School made noise for good health
Who says Maths is boring? It isn't when you integrate it into real-life situations! Not when Maths gets cross-linked to other learning areas and you enter a competition.
973 views
Saturday, 19 May 2012
3:07PM
Chelsea Primary School develops outdoor spaces into learning environments: A success
April 30 to May 4, 2012.  Chelsea Primary School successfully drew upon the theory and practices of Dewey's experiential education in a weeklong organised learning that took place in the great outdoors.
1126 views
Thursday, 22 March 2012
2:10PM
Chelsea Primary School Students Had a Great Math Workout
606 views
Wednesday, 21 March 2012
12:28PM
Chelsea Primary School Celebrates Unity and Diversity
Chelsea Primary School celebrates multiculturalism in style last 16 Feb 2012.
658 views
Wednesday, 10 November 2010
3:21PM
Chelsea Primary students showcase unique identity at today's cultural assembly
9 November 2010, 1.30 pm.
1167 views
Friday, 5 November 2010
4:49PM
Chelsea Primary School walks the talk
Chelsea Primary School gives children an opportunity to engage in regular physical activity.
1026 views
Saturday, 30 October 2010
10:23PM
Chelsea Primary School lives its motto – "Simply the BEST"
This year the New Zealand Teachers Council organised a photo competition which portrays the "Teacher in Action" spirit.
1691 views
Saturday, 16 October 2010
2:51PM
Chelsea Primary School gives the parents a 'thumbs up'
Chelsea Primary School salutes the impeccable craftsmanship and valuable assistance of its parent community in the near-realisation of the building of a car race track for the students.
1540 views
Saturday, 2 October 2010
10:53PM
Chelsea Primary School looks back to go forth
16-17 September, 2010.
854 views