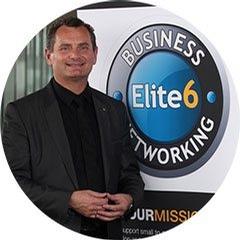 Danny de Hek
Individual // News // New Zealand
Member since: 5 June 2014
Profile views: 2196
Like most people, I have many passions and dreams in life, as a self made Internet professional my focus in the business world is primarily for my privately owned company and helping my clients maintain their success within the ever-changing World Wide Web.
My professional work tends to dominate my personal life, I like to work hard and play hard. I enjoy Target Shooting, Hiking & Mountain Biking to clear the brain and to take the guilt away when indulging at a quirky cafe for a cooked breakfast or brunch.
My passion for travelling has seen me experience the world on many occasions, my next adventure will be doing the Tibet Rail Journey on the Qinghai-Tibet Railway from Lhasa to Golmud as long as they have Wi-Fi aboard ;-) I have many goals I still wish to achieve but am pretty chuffed that I have accomplished so many of these already.
Photos (13)
News (7)
Friday, 7 July 2017
12:43PM
5 Tips on how to be a good Business Networker
I have just been to one of my meetings and I was watching a visitor who had come along to Elite6 for the 1st time and it inspired me to write this blog! If you're not familiar of the structure of our meetings... each person speaks for five minutes about their business while sitting at a table of up to six.
329 views
Monday, 12 December 2016
10:40PM
Elite6 Business Networking Epic Adventure
Thank you so much for your support this year.
232 views
Thursday, 10 November 2016
5:19PM
Become a Toyboy and help Older Ladies
I saw this beautiful, stylish elderly lady standing in the middle of the arcade with a walking stick. I didn't ask, but I think she would have been in her mid 80's. We made eye contact – she signalled for me to come over, so I did.
317 views
Tuesday, 27 September 2016
2:35AM
Tips on Battling Loneliness
Have you ever felt that if you were not on the earth that no one would miss you? Have you ever lost your ambitions, your drive, your sense of belonging? Had no real direction in life or more importantly no purpose? My wife asked for a divorce and my appendix burst... and this all happened within 24 hours.
253 views
Friday, 26 September 2014
2:28PM
Relationships
Relationships Danny de Hek's Toastmasters Speech 26/09/2014 I'm practicing to be an ordained minister so today my speech well "my sermon" is going to be about Relationships.
490 views
Tuesday, 24 June 2014
7:13PM
Networking Mongrels
Mongrel - definition - A mongrel, mutt, or mixed-breed dog is a dog that belongs to no single organizationally recognized breed and is not the result of selective breeding.
269 views
Monday, 23 June 2014
3:47PM
Living with Dyslexia
I have something in common with the following people; Richard Branson, Pablo Picasso, Alexander Graham Bell, Einstein, Nigel Kennedy, John Lennon, Walt Disney, Tommy Hilfiger, Andy Warhol, Whoopi Goldberg, Henry Wrinkler (Fonzie!), Danny Glover.
588 views