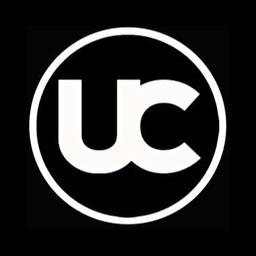 Urban Care
Business // Business // New Zealand
Member since: 12 August 2020
Profile views: 813
Urban Care offers fast and easy-to-use platform (web & app) to connect you to professional house cleaners, babysitters, and caregivers in the following New Zealand regions;
Our services include;
House Cleaning
Move Out Cleaning
Babysitters
Caregivers
Support Workers
Primary Keywords;
Contact Details;
Phone: 09 242 0740
Email: hello@urbancare.co.nz
Photos (4)
News (8)
Friday, 13 August 2021
2:10PM
Urban Care Shows Appreciation to its Amazing Clients
327 views
Wednesday, 3 March 2021
8:43PM
Productive Tasks for your Work-from-Home Breaks
Taking breaks while working from home is something people struggle to do.
1647 views
Wednesday, 23 December 2020
3:59PM
Month-long cleaning schedule for all; A reminder to stay clean and green
The return of COVID-19 to our nation is a sobering reminder that even the strongest soldiers can be defeated sometimes.
752 views
3:55PM
Urban Care shares tips for disabled individuals on how to keep their surroundings maintained clean
AUCKLAND, NZ --- "This one goes out to all our disabled individuals in the community.
1562 views
Saturday, 19 December 2020
5:10PM
Giving Hope for Jobless Kiwis Who are Banking on Local Businesses for Work
Based on a Bloomberg article centered on the rising unemployment rates in New Zealand, the statistics from Statistics New Zealand now show that the number of people that fall under "unemployed" results in 151,000.
1183 views
Friday, 27 November 2020
8:04PM
4 Crucial Cleaning Hacks for Disabled People
Hack #1: Lightweight vacuums over high-power vacuums No matter your disability, carrying heavy high-power vacuums around can be troublesome.
709 views
Thursday, 13 August 2020
5:58PM
How Effective Natural Remedies Are for Home Cleaning?
Regardless of whether it's a blemish on the divider, a stain on your upholstery or floor covering, or grout that simply does not appear to remain clean, there are plenty of affordable home cleaning remedies that are very effective.
890 views
5:33PM
Urban Care Released The Smartest Booking Platform for House Cleaners, Babysitters & Caregivers in Nz
915 views