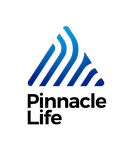 Pinnacle Life NZ
Business // Business // Auckland
Member since: 23 August 2013
Profile views: 2068
Established in 1998 with offices in Newmarket, Auckland, Pinnacle Life Limited is a New Zealand owned life insurer and member of the FSC, offering insurance products directly to consumers.
In 2007 we launched online life insurance through this website, becoming the first life insurer in the world to do so and winning several international awards for design and innovation.
Our paperless process isn't just a breeze for consumers, it makes us efficient. So we pass our substantial cost savings back to you.
Our Products:
Visit PINNALCE LIFE website now to get a free quote and buy our insurance products online.
Photos (2)
News (9)
Monday, 17 June 2019
11:40AM
Pinnacle Life kicks off new 'Protect what makes you feel lucky' campaign
Pinnacle Life has kicked off a new campaign prompting Kiwis to think about protecting what makes them feel lucky.
121 views
Thursday, 7 March 2019
1:49PM
International Womens Day #balanceforbetter
This year the theme for International Women's Day is #BalanceforBetter. It's a call-to-action for driving gender balance across the world. In NZ the pay gap sits at around 12%. This means men on average earn 12% more than women in the same or a similar position.
242 views
Wednesday, 13 February 2019
12:32PM
Are you missing being on holiday already?
Going back to work after a summer break can be hard. In theory, we're all returning refreshed and recharged but what if your job is making you miserable or is really stressful? Then returning to work is not fun.
182 views
Wednesday, 28 November 2018
2:26PM
How life expectancy is changing - 50 really is the new 40
In 1968 a person born in New Zealand could expect to live to 71.3 years of age.
154 views
Monday, 12 November 2018
3:09PM
Do you have a bucket list?
185 views
Tuesday, 23 October 2018
11:04AM
Life Insurance for Home Buyers
Wahoo you've bought your first home! How exciting, you've got BBQ's planned, paint colours to choose and lawns to start mowing.
133 views
Tuesday, 28 August 2018
11:00AM
We're celebrating our birthday - 20 years!
Who would have thought, 20 years ago, that Pluto would no longer be a planet? That we would watch TV on our phones (lucky they got rid of the cords right?) or that hover boards would be a real thing, not something just in the movies.
334 views
Friday, 5 February 2016
9:01AM
New look website for Pinnacle Life NZ
Pinnacle Life has updated its online technology platform, including ensuring that its website is responsive and mobile-friendly to meet the needs of today's digital savvy users.
661 views
Thursday, 24 September 2015
6:05PM
PINNACLE LIFE appoints new Director
Pinnacle Life Limited has appointed Michael Murphy to the Board of Pinnacle Life as an Independent Director from 1 September 2015.
245 views