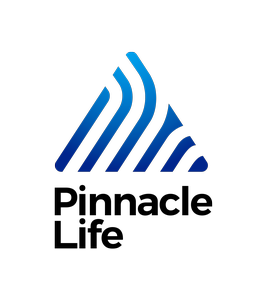 Pinnacle Life NZ
Business // Business // Auckland
Member since: 23 August 2013
Profile views: 2312
Established in 1998 with offices in Newmarket, Auckland, Pinnacle Life Limited is a New Zealand owned life insurer and member of the FSC, offering insurance products directly to consumers.
In 2007 we launched online life insurance through this website, becoming the first life insurer in the world to do so and winning several international awards for design and innovation.
Our paperless process isn't just a breeze for consumers, it makes us efficient. So we pass our substantial cost savings back to you.
Our Products:
Visit PINNALCE LIFE website now to get a free quote and buy our insurance products online.
Photos (2)
News (18)
Tuesday, 17 December 2019
1:35PM
Expert tips to improve your life balance before Christmas
This time of year can very quickly swing from feeling fun and joyous to utterly stressful all in one day.
196 views
Tuesday, 3 December 2019
11:29AM
Get a quote now Search Start typing to search... All blog articles Previous article Your (simple) New Zealand wedding planning checklist
Getting married should be one of the best days of your life.
194 views
Tuesday, 19 November 2019
11:54AM
How age affects your life insurance
One of the biggest factors in determining the price of your life insurance premium is your age.
352 views
Wednesday, 6 November 2019
11:27AM
Sleep the best life insurance policy you can have (says world sleep expert)
Matthew Walker, a world renowned sleep expert, is busy telling the world we need more sleep.
329 views
Monday, 21 October 2019
11:01AM
Top tips to getting your life insurance money quickly
We've paid 98.9%* of the claims made on our policies.
265 views
Tuesday, 8 October 2019
1:42PM
No pay for 4 weeks? - find out how you could pay your bills
In NZ the average weekly household expenditure is around $1300 a week [1].
295 views
Wednesday, 25 September 2019
10:49AM
How to find your way to your best mental wellbeing
To make it easy (and at Pinnacle Life we like EASY!) the Mental Health Foundation has identified the 5 key actions we should build into our day-to-day lives to look after our mental health.
157 views
Tuesday, 10 September 2019
2:18PM
5 steps to declutter your finances (including life insurance)
So you've Marie Kondo'd your wardrobe and your plastics drawer, but have you thought about your finances? Spring is in the air but it's still pretty wet out there, so while it's too miserable to get busy outside it's the perfect time to shake the cobwebs from your money situation.
317 views
Monday, 2 September 2019
12:22PM
7 things to keep up to date on your life insurance
We don't always know how things are going to pan out.
302 views
Monday, 17 June 2019
11:40AM
Pinnacle Life kicks off new 'Protect what makes you feel lucky' campaign
Pinnacle Life has kicked off a new campaign prompting Kiwis to think about protecting what makes them feel lucky.
206 views
Thursday, 7 March 2019
1:49PM
International Womens Day #balanceforbetter
This year the theme for International Women's Day is #BalanceforBetter. It's a call-to-action for driving gender balance across the world. In NZ the pay gap sits at around 12%. This means men on average earn 12% more than women in the same or a similar position.
301 views
Wednesday, 13 February 2019
12:32PM
Are you missing being on holiday already?
Going back to work after a summer break can be hard. In theory, we're all returning refreshed and recharged but what if your job is making you miserable or is really stressful? Then returning to work is not fun.
297 views
Wednesday, 28 November 2018
2:26PM
How life expectancy is changing - 50 really is the new 40
In 1968 a person born in New Zealand could expect to live to 71.3 years of age.
273 views
Monday, 12 November 2018
3:09PM
Do you have a bucket list?
279 views
Tuesday, 23 October 2018
11:04AM
Life Insurance for Home Buyers
Wahoo you've bought your first home! How exciting, you've got BBQ's planned, paint colours to choose and lawns to start mowing.
216 views
Tuesday, 28 August 2018
11:00AM
We're celebrating our birthday - 20 years!
Who would have thought, 20 years ago, that Pluto would no longer be a planet? That we would watch TV on our phones (lucky they got rid of the cords right?) or that hover boards would be a real thing, not something just in the movies.
369 views
Friday, 5 February 2016
9:01AM
New look website for Pinnacle Life NZ
Pinnacle Life has updated its online technology platform, including ensuring that its website is responsive and mobile-friendly to meet the needs of today's digital savvy users.
920 views
Thursday, 24 September 2015
6:05PM
PINNACLE LIFE appoints new Director
Pinnacle Life Limited has appointed Michael Murphy to the Board of Pinnacle Life as an Independent Director from 1 September 2015.
310 views