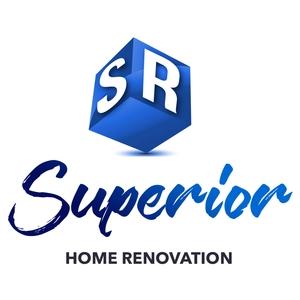 Superior Renovations
Business // Building // Auckland
Member since: 22 December 2017
Profile views: 867
Superior Renovations is quickly becoming one of the most recommend renovations companies in Auckland.
Free Consultation Session can be requested by visiting our website - you'll also receive free design plans dedicated to your renovation.
Services:
Kitchen Renovations: For an everyday purpose, having a well-designed kitchen bring you convenience, comfort and the joy while cooking for your loved ones.

For people who is looking to sell their house, a well-designed kitchen plays a significant role. This is because one of the most important areas of any property is the kitchen. Not only is this a functional space for food preparation, but it's also a hub for entertainment and socialising. The kitchen can ultimately make or break your sale because it's one of the areas of a home that is most focused on by the media. Modern kitchens in showcase homes have become artistic studios, using cutting edge equipment and luxury features to create the potential of culinary art.

As the seller, you can cash in on this trend by tantalising buyers with a clean, modern workspace that beckons them into the kitchen and surrounding home.

Bathroom Renovations: Whether you are looking for classic styling or contemporary, new bathroom designs, Superior Renovation can help you realise your dreams. We will work directly with you to create a space that matches your lifestyle perfectly. Our installers are fully accredited and make sure to only use the highest quality products available. Our bathroom designers know that our customers prize quality of workmanship, so we ensure to partner with only the best bathroom builders and renovators in the city. Contact Us today for a Free consultation
Full House Renovation:

Renovating your home can be one of the most exciting achievements in life and equally it can be one of the most stressful! Our crew have the skills and experience to take away the stressful element.

Superior Renovation team not only project manage the on-site construction of jobs but also the paper war and administrative aspects that are involved. This begins with concept drawings, plans and consent, flowing through to construction, coordinating subcontractors, inspections, quality control and client variations and satisfaction.

With renovating homes comes an endless possibility of new ideas, and there is no better time to explore these options.
https://superiorrenovations.co.nz
Photos (7)
News (14)
Thursday, 5 September 2019
3:52PM
Superior Renovations strategic alliance with Bath & Tile (NZ) Ltd
Superior Renovations has been growing significantly in the last few years, and it was only made possible with strategic partnerships with supporting suppliers, manufacturers, contractors and architects.
357 views
Friday, 30 August 2019
1:30PM
Superior Renovation's Client Take Time To Say 'Thank You'
It's that time of the year when we like to thank people, and be thanked, for great services, and to this end it is gratifying to read the testimonials page on the Superior Renovations website at https://superiorrenovations.co.nz/client-reviews/ ,
116 views
Thursday, 29 August 2019
2:15PM
House Price Decline Not Affecting Auckland New Builds
It is a good time to be a builder serving in the Auckland area. July 2019 data released by Quotable Value showed that house prices in Auckland were down 2.7% over the past 12 months (compared to July 2018)
251 views
1:20PM
With rising costs, is it possible to renovate a bathroom for under $10,000 in NZ??
With so many designs, beautiful fixtures and brilliant architects, designing a bathroom can seem like a fun filled experience.
138 views
Sunday, 25 August 2019
6:03PM
Painting Your House Before The Holidays, Hiring Professionals Vs Doing It Yourself (DIY)
Let's face it - painting the exterior of your house is one of the most challenging things that one can do nowadays.
188 views
5:47PM
Superior Renovations Advice on Choosing Between Epoxy Grout or Concrete Grout for Tiling
Are you faced with the question of choosing between Epoxy Grouting or Cement Grouting for tiling? Here is Superior Renovations expert opinion between the two.
171 views
Thursday, 8 August 2019
3:23PM
Real Estate: Renovation Ideas for Auckland Homes for 2019
Are your properties looking tired and dated? Do you live in Auckland and you have no clue how to renovate your properties?
232 views
Wednesday, 7 August 2019
3:11PM
6 Reasons to NOT paint your own house in Auckland unless you know what you're doing
Painting products do not come cheap.
156 views
Tuesday, 6 August 2019
4:35PM
10 Inspirational Renovation Ideas for Modern Bathrooms in Auckland
Are you thinking about renovating your bathroom for your Auckland home? before you decide on a bathroom renovation, first check out these 10 inspiration renovation ideas for your next renovation project.
151 views
4:24PM
How To Make Your Kitchen The Heart Of Your Home
Renovating the kitchen is most commonly voted as the top consideration for anyone looking to improve their personal space.
139 views
Tuesday, 25 June 2019
4:38PM
Tips for Painting small spaces for Auckland homes
183 views
4:36PM
How to add value to your Auckland home
Getting onto the property ladder can be one of the most fruitful decisions of your life, but in order to do so, you'll need to learn about the ways in which you can add value to a property.
173 views
Tuesday, 11 June 2019
9:47PM
How Much Does it Cost to Renovate in Auckland in 2019
People try to make renovations to their homes almost every season depending upon the changes and choices they decide to make.
307 views
Sunday, 9 June 2019
2:16PM
A Complete Auckland Home Renovation Guide 2019
331 views