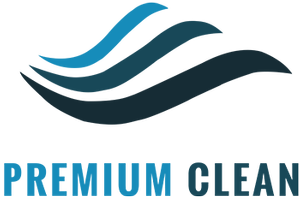 Premium Cleaning Services
Business
New Zealand
Member since: 12 August 2020
Profile views: 1102
Premium Clean has been in the cleaning market for more than 5 years. Now, we have 11 branches all over New Zealand - we attribute our success to our happy customers who supported us all throughout the way.
Our branches are located at:
Auckland
Wellington
Hamilton
Tauranga
Nelson
Napier
Christchurch
Dunedin
Rotorua
Palmerston North
Hastings
We offer the following services;
Regular Clean
House Cleaning
Deep/Spring Clean
Move Out Clean
Carpet Shampoo
Disinfect Clean
Airbnb Clean
Lawn & Garden Clean
Hourly Clean
Window Glasses Clean
Our top 3 customers searches online are;
Contact details;
Phone: (+64) 92 420 454
Email: hello@premiumclean.co.nz
Photos (1)
News (10)
Premium Clean Still #1 in Cleaning Services
937 views
Premium Clean Offers 2 Hours' Free House Cleaning For Selected Frontline Workers.
Initiative for Frontline Workers As New Zealand extends COVID-19 lockdown again, Premium Clean extends our support and appreciation for the heroes of New Zealand by giving 2 hours' free house cleaning to 50 selected Workers.
666 views
Premium Clean Offers $20 Discount for Your Winter Cleaning
Are you preparing your home for the winter? Take advantage of Premium Clean's Winter Promo.
569 views
Premium Clean Passes MBIE Compliance Audit
MBIE (Ministry of Business, Innovation, and Employment) is the government regulatory body that monitors compliance with the required employment conditions in New Zealand.
764 views
Upholstery cleaning 101: How to Disinfect a Mattress
Most people are looking forward to going home and getting a good night's sleep after a long day at work.
1001 views
Flexible Work Arrangements and Why We should Advocate It
643 views
Your Carpet is Making You Sick According to Auckland-based Cleaning Services
Lift your carpet and you'll only see what's visible to the naked eye. Lest we forget dust mites, fungi spores, mold, dander, toxins, and other allergens.
1059 views
How To Spruce Up Your Home Under 20 Minutes!
You have received a call from family or friends saying, "we will be there at your house in the next 20 minutes".
893 views
Cleaning Tips For Christmas
Top tips for preparing your home for Christmas celebrations.
941 views
Premium Clean expands its reach; opens its cleaning services in Napier and Hastings Areas
AUCKLAND, NZ --- "It was a difficult past few months but we want to extend our cleaning services to help maintain our country's cleanliness," says Priyanka Dhiman, Director of Premium Clean regarding their efforts in expanding their cleaning services to other cities.
1217 views