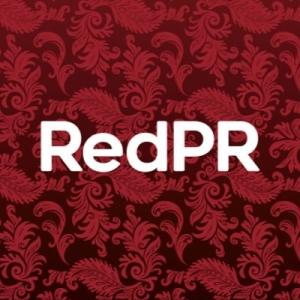 RedPR
News
Christchurch
Member since: 2 July 2010
Profile views: 33358
RedPR strategically communicates what you want to "get out there". It might sound simple but these days, PR seems to have become overly complicated, unecessarily expensive and difficult for some clients to "relate to".
It shouldn't be like that and with RedPR, it isn't.
With key print, photographic, design and video production partnerships, we can deliver whatever you need - professionally, quickly and affordably.
Senior consultant and director, Ali Jones, has almost 30 years experience in media and strategic communication, both as a journalist, producer (TV, radio, video), presenter (radio and TV), writer (print, web, video, TV) as well as within corporate PR.
Give us a call for a relaxed, no obligation chat.
M +64 27 247 3112
PO Box 2362, Christchurch 8140
New Zealand
Photos (685)
News (678)
Ukranian Honorary Consul To Visit Christchurch For Speaking Engagements
CHRISTCHURCH — A group of Christchurch women have banded together to help raise funds for the Ukrainian people.
187 views
Petition to Save St George's Maternity Service Being Presented On Wednesday
CHRISTCHURCH — A petition with more than 30,000 signatures will be presented to the St George's CEO next Wednesday 13th April.
270 views
College of Midwives Supports Midwives Petition 100%
CHRISTCHURCH — The petition launched on Friday by Rata Midwives to save Christchurch's only remaining primary maternity service, has the full backing of the College of Midwives.
304 views
Support For St George's Petition Grows
CHRISTCHURCH — Midwives who launched a petition on Friday to save St George's maternity service in Christchurch are thrilled with the huge support from right across the country.
344 views
Earlier Border Opening Welcomed By Methven Business
CANTERBURY — It's not just Queenstown celebrating the border opening dates announced today.
373 views
College Condemns "Mindless and Cowardly" Attacks on Mariupol Hospital
469 views
Latest Traffic Light Change And Event Cancellations Vindicate Year Long Mahi For Fritz's Wieners
The ongoing cancellation of events, weekly markets and private functions could have been the death knell for one of the country's best loved sausages but more than a year of hard work may have saved its skin.
316 views
New Community Centre Bringing More People into Edgeware Village
CHRISTCHURCH — Local Edgeware businesses are noticing an increase in patronage which they believe is related to the new St Albans Community Centre – Kohinga, which opened last year.
734 views
DHBs Breach Commitment Made To Midwives – Union Files With ERA
"A constant and unnecessary uphill battle." That's how the midwives' union (MERAS) describes dealing with District Health Boards and the Government over pay equity negotiations and getting payments already agreed, paid to midwife union members.
1567 views
Christchurch Community Housing Development Wins Civic Award
1483 views
Rural Support Trust – North Canterbury To Benefit From Upcoming Charity Golf Day
CANTERBURY — The inaugural North Canterbury Wine Region Charity Golf Day will be held this coming November at the spectacular Pegasus Golf & Sports Club.
3042 views
Heads of Government Health Transition Unit to Speak At FPHANZ Webinar
Director and Deputy Director of the Government's Health and Disability Transition Unit (TU), Stephen McKernan (former Dir.
813 views
Christchurch's Blueprint Media Acquires Griffin Press
CANTERBURY — One of the industry's leading printing companies has acquired one of the industry's oldest printing companies.
891 views
Canterbury Medical Research Foundation Awards $865,000 to Early Career Researchers
CANTERBURY — Eight local medical researchers have been awarded a total of $865,000 in funding from the Canterbury Medical Research Foundation (CMRF) as part of their annual Major Project Grants round.
567 views
Mental Health Researcher Among Canterbury Medical Research Grants Recipients
CANTERBURY — Eight medical researchers have been awarded a total of $865,000 in funding from the Canterbury Medical Research Foundation (CMRF).
663 views
Review of birth injury cover and updated Maternity Action Plan welcomed by midwives
The New Zealand College of Midwives commends the Government on its proposal to amend ACC legislation and update its Maternity Action Plan, saying the developments signify increased attention is finally being paid to women's health.
541 views
Federation of Primary Health Welcomes Today's Board Announcements
"Another positive step forward".
1356 views
Covid Causes Cancellation of Cubbin Concerts
CANTERBURY — "It's been a tough call".
1753 views
Buddy Cancelled: The Day The Music Died.....
CHRISTCHURCH — After last month announcing their first show back following a 15-month Covid-19 hiatus, Showbiz Christchurch has confirmed today that their production of Buddy – the Buddy Holly Story has been cancelled.
2082 views
Lockdown Isolation Highlighted as Issue For Those Caught in Digital Divide
985 views
Strong Primary Health Care Service Critical To An Effective COVID-19 Response
The latest COVID Delta outbreak and response shows now more than ever how important it is that community-based services work effectively together.
569 views
SI Tourism Operator Has Fingers Crossed For This Afternoon
Skitime Lodge and Restaurant in Methven has been pretty quiet for the last ten days since the country was plunged into a Level 4 lockdown.
833 views
Union Disappointed By DHBs Immovability and Unavailability
DHB negotiators have responded today to requests from the midwives' union for further mediation, saying that the DHBs' position is unchanged and they are too busy to meet for further mediation until the first two weeks of September.
1226 views
Cubbin Concerts Coming to Christchurch
CANTERBURY — Concerts for children are nothing new……until now.
2014 views
Clarification from MERAS – The Midwives' Union
The following can be attributed to Jill Ovens, co-leader of MERAS (the Midwifery Employee Representation & Advisory Service) – the midwives' union.
742 views
Employed Midwives Vote To Strike
Midwives employed by DHBs will go ahead with planned rolling strikes next week after mediation on Monday failed to reach agreement.
886 views
Travel Bubble Popping Challenges Hospitality Operators
CANTERBURY — "Not unexpected but still disappointing."
456 views
Showbiz is Back! Cast Announced for 'Buddy'
CHRISTCHURCH — One of the country's leading musical theatre companies, Showbiz Christchurch, is back with their first show since the March 2019 Covid lockdown.
1824 views
Blankets for Westport Launched Today
A West Coast woman has launched an appeal today for blankets, to help flood victims affected by the weekend deluge.
628 views
New Clinical Coach Role to Bolster Midwifery Workforce
The launch of a range of new midwifery initiatives is a step in the right direction for a workforce that is stretched to breaking point in some regions of Aotearoa.
396 views