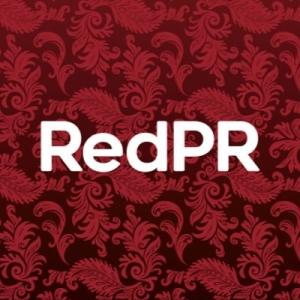 RedPR
News
Christchurch
Member since: 2 July 2010
Profile views: 34196
RedPR strategically communicates what you want to "get out there". It might sound simple but these days, PR seems to have become overly complicated, unecessarily expensive and difficult for some clients to "relate to".
It shouldn't be like that and with RedPR, it isn't.
With key print, photographic, design and video production partnerships, we can deliver whatever you need - professionally, quickly and affordably.
Senior consultant and director, Ali Jones, has almost 30 years experience in media and strategic communication, both as a journalist, producer (TV, radio, video), presenter (radio and TV), writer (print, web, video, TV) as well as within corporate PR.
Give us a call for a relaxed, no obligation chat.
M +64 27 247 3112
PO Box 2362, Christchurch 8140
New Zealand
Photos (706)
News (693)
Fed of Primary Health Calls For Increased Funding of Primary and Community Care to Address "Gaping Hole"
A gaping hole.
215 views
Workforce announcement a "good start" but a lot more to do – and fast
The country's leading primary and community health membership organisation, the Federation of Primary Health, is pleased with the Government's announcement today but stresses more must be done as quickly as possible to address workforce issues.
445 views
Christchurch Council Candidates Catch Up With Former City Councillor and TOP Party Leader
CHRISTCHURCH — The 'women standing up for Christchurch' caught up with former city councillor and now Opportunities Party leader, Raf Manji, in ChCh today.
662 views
Central Christchurch Shop Hit By Thieves For Third Time in Six Weeks
Waikura Linwood-Central-Heathcote Community Board Chair, Alexandra Davids, is calling on the Christchurch City Council to advocate better for its residents and business owners at a central government level.
401 views
"Great news" Say Women Stepping Up For Christchurch
CHRISTCHURCH — "The best news I've heard in quite a while!" That from Innes Community Board Member, Ali Jones, who is running for council in the Innes ward in the upcoming local body elections.
647 views
Federation of Primary Health Cautiously Optimistic on The Eve of Reforms
Tomorrow will see the introduction of the most significant changes to the New Zealand health system in decades.
378 views
Positive 'quake brain' research but a word of caution from insurance claimant advocate
CANTERBURY — "Good news for most." That from former city councillor and insurance claimant advocate, Ali Jones, following the release of a new study that has shown no evidence of brain function problems caused by exposure to earthquake trauma - known as 'quake brain' - eight years after the Canterbury earthquakes.
442 views
Covid Booster and Flu Vaccinations A Positive Move But A Challenging Time Ahead
The Federation of Primary Health Aotearoa (FPHANZ) says making flu shots available to more New Zealanders and the second Covid booster roll out are positive moves however is sounding a word of caution.
381 views
Midwives Welcome Increase In Paid Parental Leave Payments
Midwives are celebrating the $40 a week increase in Paid Parental leave entitlements from 1 July as they see daily, new parents struggling to meet rising costs.
531 views
Quality Not Quantity As Busy Ski Season Highlights Staffing Need
MT HUTT — Peter and Susanne Wood who run Ski Time in Methven (Mt Hutt Ski Village), have had to reduce their operating hours and room availability just as the busy ski season is about get under way.
378 views
"Massive Health Recruitment Drive Across The Tasman Is Concerning" Says NZ College of Midwives
The following can be attributed to Alison Eddy, Chief Executve of the New Zealand College of Midwives: It is even more important now, that Aotearoa New Zealand pulls all the levers available to it to address maternity staffing issues, and as the College has been saying for several years, there are levers to pull.
367 views
​St George's Decision A Temporary Relief For Women, Babies and Midwives
The decision not to close the last non-hospital (primary) birthing facility in Christchurch until at least mid-next year is a "temporary relief" for women and midwives.
518 views
Ali Jones on ZB's The Huddle (Heather Du Plessis-Allan) with Tim Wilson
350 views
Federation of Primary Health Says Today's Budget "Shows Commitment from Government"
A strong step forward in addressing health inequities for Māori is one of the key positives in today's budget according to the Chair of New Zealand's peak body for Primary Care, Federation of Primary Health Aotearoa NZ (FPHANZ).
305 views
Positive Climate Change Budget Announcements – Now Let's Get on With It
It's much better for the environment, uses a lot less land and with the government's financial commitment to addressing climate change, one organisation is looking forward to being able to access funding to make it happen.
512 views
Ukranian Honorary Consul To Visit Christchurch For Speaking Engagements
CHRISTCHURCH — A group of Christchurch women have banded together to help raise funds for the Ukrainian people.
255 views
Petition to Save St George's Maternity Service Being Presented On Wednesday
CHRISTCHURCH — A petition with more than 30,000 signatures will be presented to the St George's CEO next Wednesday 13th April.
336 views
College of Midwives Supports Midwives Petition 100%
CHRISTCHURCH — The petition launched on Friday by Rata Midwives to save Christchurch's only remaining primary maternity service, has the full backing of the College of Midwives.
356 views
Support For St George's Petition Grows
CHRISTCHURCH — Midwives who launched a petition on Friday to save St George's maternity service in Christchurch are thrilled with the huge support from right across the country.
416 views
Earlier Border Opening Welcomed By Methven Business
CANTERBURY — It's not just Queenstown celebrating the border opening dates announced today.
417 views
College Condemns "Mindless and Cowardly" Attacks on Mariupol Hospital
516 views
Latest Traffic Light Change And Event Cancellations Vindicate Year Long Mahi For Fritz's Wieners
The ongoing cancellation of events, weekly markets and private functions could have been the death knell for one of the country's best loved sausages but more than a year of hard work may have saved its skin.
365 views
New Community Centre Bringing More People into Edgeware Village
CHRISTCHURCH — Local Edgeware businesses are noticing an increase in patronage which they believe is related to the new St Albans Community Centre – Kohinga, which opened last year.
790 views
DHBs Breach Commitment Made To Midwives – Union Files With ERA
"A constant and unnecessary uphill battle." That's how the midwives' union (MERAS) describes dealing with District Health Boards and the Government over pay equity negotiations and getting payments already agreed, paid to midwife union members.
1627 views
Christchurch Community Housing Development Wins Civic Award
1532 views
Rural Support Trust – North Canterbury To Benefit From Upcoming Charity Golf Day
CANTERBURY — The inaugural North Canterbury Wine Region Charity Golf Day will be held this coming November at the spectacular Pegasus Golf & Sports Club.
3090 views
Heads of Government Health Transition Unit to Speak At FPHANZ Webinar
Director and Deputy Director of the Government's Health and Disability Transition Unit (TU), Stephen McKernan (former Dir.
861 views
Christchurch's Blueprint Media Acquires Griffin Press
CANTERBURY — One of the industry's leading printing companies has acquired one of the industry's oldest printing companies.
938 views
Canterbury Medical Research Foundation Awards $865,000 to Early Career Researchers
CANTERBURY — Eight local medical researchers have been awarded a total of $865,000 in funding from the Canterbury Medical Research Foundation (CMRF) as part of their annual Major Project Grants round.
614 views
Mental Health Researcher Among Canterbury Medical Research Grants Recipients
CANTERBURY — Eight medical researchers have been awarded a total of $865,000 in funding from the Canterbury Medical Research Foundation (CMRF).
719 views