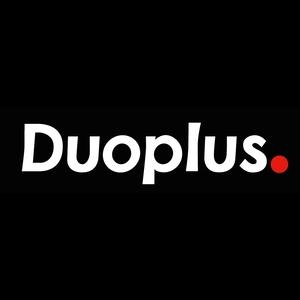 Duoplus
Business // Business // New Zealand
Member since: 17 February 2015
Profile views: 2088
Duoplus is an Online Marketing Agency helping NZ businesses grow their income through effective use of online marketing.
Our specialities are in the areas of increasing traffic through SEO, Adwords and Facebook advertising, and conversion optimisation on your website (helping turn websites into clients).
Photos (2)
News (12)
Wednesday, 9 September 2020
5:41PM
TIDD Crane : Leading from the Front
Articulating cranes have been documented as causing serious harm to people.
707 views
Friday, 24 July 2020
9:19PM
Fairfax Body Used On NZ's First 100% Electric Refrigerated Logistics Truck
Fairfax are proud to have partnered with Foodstuffs and the Energy Efficiency and Conservation Authority (EECA) to build New Zealand's 1st electric powered refrigerated truck.
1280 views
Friday, 3 July 2020
5:19PM
If you're wanting to get more leads and sales in your business, should you spend more on Facebook ads or Google Ads?
The answer depends on the nature of your business, your product or service, and your target market.
1249 views
4:23PM
Building Update from Urban Homes
Construction is well under-way of our new Head Office, a refurbishment of the old AMI building on the intersection of Anglesea Street and London Street in the centre of town.
1152 views
Thursday, 18 June 2020
11:55AM
Covid-19 Alert Level 1 Announcement from Chubb Security
With New Zealand having moved into Alert Level 1, the Chubb Security team is back to providing all security services across New Zealand, including consultations, new installations, secuirty upgrades and more.
3271 views
Tuesday, 5 May 2020
5:20PM
COVID-19 Update from TRT NZ - Open for Business Level 3
The team at TRT has been providing essential services during the past 5 weeks of Lockdown in New Zealand and have done an amazing job at keeping our essential service customers moving.
653 views
Friday, 10 April 2020
8:14PM
COVID-19 Update: TRT New Zealand
With an elevation to Level Four by 11.59pm, 25 March 2020, TRT New Zealand will be available for customers providing services and parts to help maintain Essential Services nationwide.
676 views
Tuesday, 7 April 2020
5:03PM
Covid-19 Announcement from Urban Homes, Hamilton's leading master builders
New Zealand has gone into lockdown in response to COVID-19 and we now find ourselves in completely unchartered territory.
710 views
Monday, 6 April 2020
4:59PM
Hamilton's home automation experts, ARC, install the largest home theatre in NZ
ARC, Hamilton based expert providers of security systems, automation, audio-visual and electrical solutions recently installed the largest home theatre system in New Zealand, in a Cambridge home, located close to Hamilton.
2788 views
Monday, 23 November 2015
12:24PM
Riska Faces launches Balloon Twisting
568 views
11:51AM
Shaun Cosgrave Cleans Up Regional Real Estate Awards
Shaun Cosgrave completely dominated the Harcourts regional awards this month winning eight of the nine awards he was eligible for. The awards included the trifecta of #1 Residential Sales for July/August/September, #1 Auction Lister and #1 Overall Sales Consultant.
748 views
Tuesday, 17 February 2015
10:18AM
Shaun Cosgrave's ToView Team Take Out Region's Top Awards
It was victory all round for Shaun Cosgrave's ToView team at the Harcourts Central Region awards in Tauranga last week, for the October – December quarter.
1012 views